In Glacier Park, hikers and bikers can get to the Loop this weekend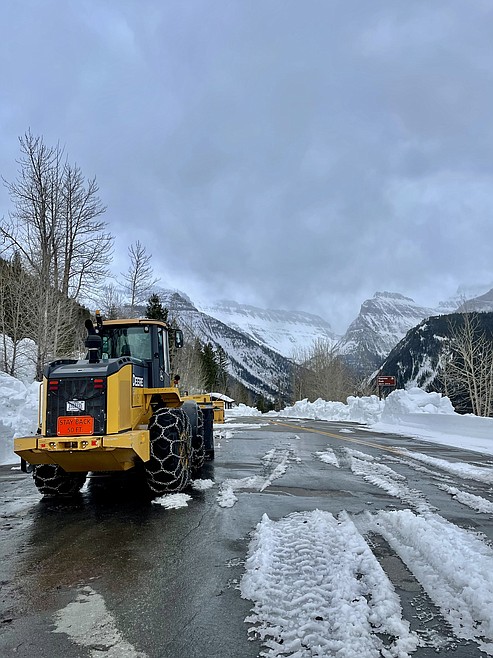 A park plow sits at the Loop earlier this week. (JP Edge photo)
Glacier National Park says hikers and bikers can go as far as the Loop this weekend on the Going-to-the-Sun Road. The closure will be brought back down to Avalanche on Monday when crews start plowing again.
Plows have made it to Grizzly Point, which is beyond the Loop, but the road is closed to public entry due to avalanche danger, park officials said.
The road is closed to vehicles at the Lake McDonald Lodge.
On the east side, the Sun Road has no hiking restrictions beyond the gate at Rising Sun, though it is closed to biking because of ice.
On the east side, plows were still working in the Many Glacier area. The Two Medicine Road is open to hikers and bikers, but closed at the park boundary to vehicles. Many Glacier Road is open to hikers and bikers, but not to vehicles, too.
The Camas Road is open to hiking and biking, but not vehicles.
Saturday is calling for a chance of rain, but Sunday is supposed to be sunny, with a high of 58 in West Glacier.
This story was updated to reflect the Camas Road is not open to vehicles.
Recent Headlines
---