Park plows to West Side Tunnel, but expect plenty of ice on Going-to-the-Sun Road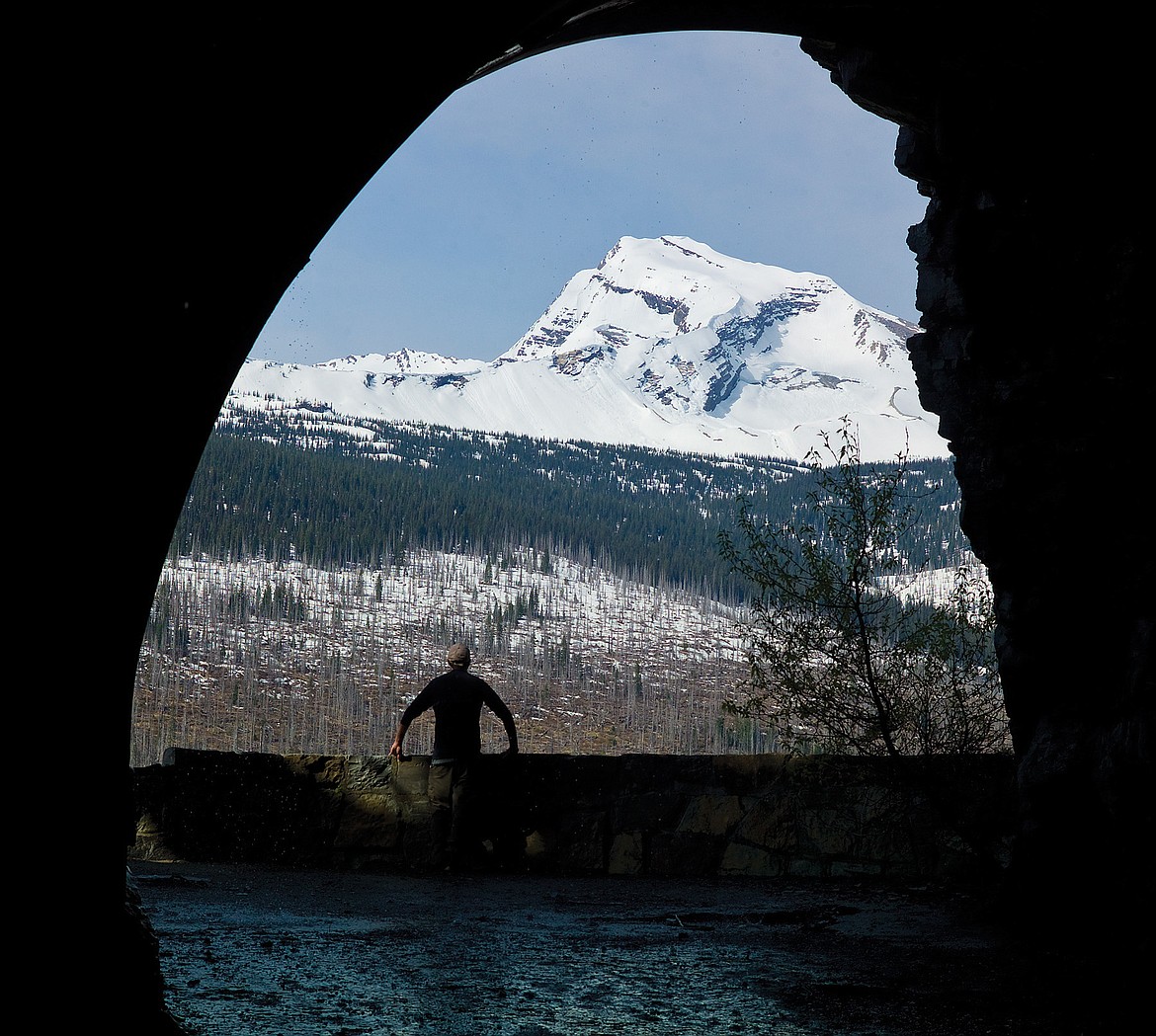 The view to Heaven's Peak from the West Side Tunnel in this file photo.
Glacier National Park plow crews have made it to the west side tunnel, the Park Service reports.
The road, however, is very icy, with 3 feet of ice in spots.
The past week has been very cold and upper elevations have seen more snow, particularly on the east side of the park.
The Camas Road, Two Medicine Road and Many Glacier Road are all closed to motor vehicles, but people can hike and bike beyond the gates.
The Sun Road on the west side is closed to vehicles at Lake McDonald Lodge, though people can hike and bike to Avalanche Creek when plows are working. On the weekends and later in the day, people can go further, as the plows don't work on Saturdays and Sundays.
At St. Mary, the road is closed at the 1.5 mile gate. It had been open to Rising Sun, but more snow fell.
In Many Glacier, folks can go to the T intersection before the lodge when crews are plowing, but farther on the weekends. Crews have been plowing the lots around the lodge and the interior of the valley.
This weekend is expected to be cool and wet, though a little warmer than it has been, with highs on the 40s.
Saturday night a few inches of snow are possible, but by Monday high temperatures should be about 50, warmer than the 30s the region has been seeing.
Recent Headlines
---