Girls drop Pirates, Loggers and Valkyries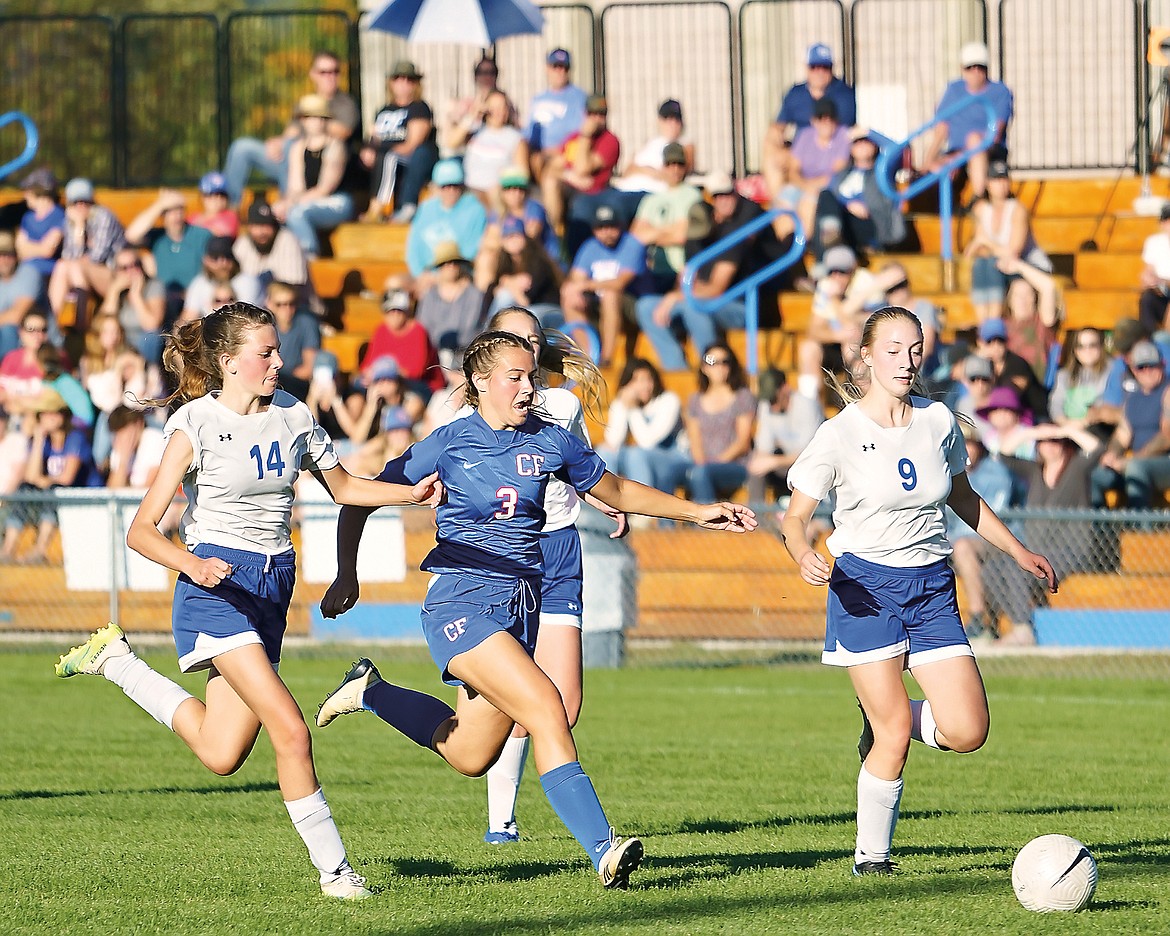 The Columbia Falls girls soccer team took care of business last week, dropping Polson 10-4 and Libby 10-0 at home. Here, Alethia Fisher drives to the goal against Libby. (Nancy Underdahl photo)
|
September 29, 2021 12:55 PM
Hungry Horse News
The Columbia Falls girls soccer team took care of business last week, dropping Polson 10-4 and Libby 10-0 at home.
Then on Tuesday they beat Bigfork 4-3 on the road.
Maddie Robison and Cheyanne Johnston-Heinz had four goals apiece against Polson. The Wildcats outshot Polson 23-7. Hope McAtee had the other two goals for the Cats.
Robison had a hat trick against Bigfork.
Against Libby, they spread the scoring around as Alexis Green and Alethia Fisher both had goals — they normally play defense.
Libby had just two shots on goal.
"Huge credit to the girls coming out with intensity," coach Thomas Clark said. "We've been working on moving the ball in the attacking half … playing one touch, two touch, three touch max soccer."
It paid off as the team saw a lot of scoring opportunities for a lot of different players.
The girls have a big rematch against Whitefish Saturday at noon at Smith Fields in Whitefish. Whitefish blanked the girls 4-0 in the last match, but Clark is confident that his front line is more athletic and will do better against the Bulldogs this time around.
"We need to go out and play our game," he said.
The girls are now 7-2 overall.
---