Boys soccer takes care of business against Pirates, Loggers, Vikings, Bulldogs up Saturday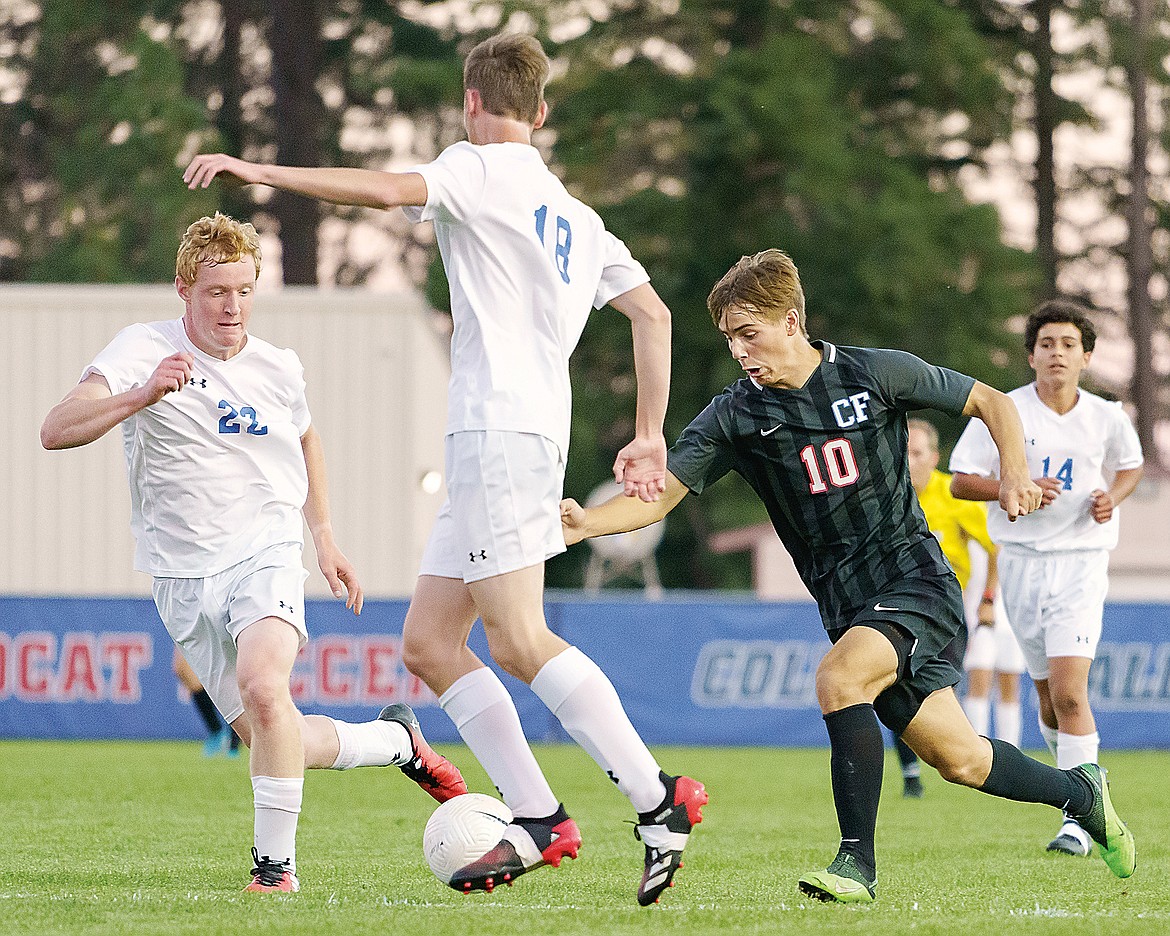 Kai Golan drives to the goal against Libby last week. (Nancy Underdahl photo)
by
STAFF REPORT
Staff Report
|
September 29, 2021 12:50 PM
Hungry Horse News
The boys put up some stellar soccer scores last week, as they beat Polson 10-0 and Libby 8-0 at home.
Then on Tuesday, the Cats dumped Bigfork, 6-0.

Coach O'Brien Byrd said Libby was a tougher game than the score would suggest.
"Libby surprised the heck out of us," he said. He said it was the most competitive Logger squad in years.
"We threw everything at them," he said.
Kai Golan had five goals and an assist in the win over the Loggers.
"He's a special player," Byrd said. "If he's firing on all cylinders, no one can stop him."
Golan, after Tuesday's win over the Vikings, leads the state A in scoring with 16 goals.
Keeper Bryce Dunham had five saves against the Loggers.
Polson has seen a downturn this year. In earlier matches this season, they barely had enough players to fill the roster. Fin Sundberg had a hat trick against the Pirates.
The Cats have a big rematch against conference rival Whitefish Saturday in Whitefish. The game time has been changed. The boys now play at 10 a.m. at Smith Fields.
Byrd said they plan on playing the same aggressive play as the first match, which was much closer than the 4-1 Bulldog victory would suggest. In that game, it was 2-1 Bulldogs until late, when Whitefish scored twice in the closing minutes as the Cats pulled up the defense to try to tie it.
"We're going to come at them as if we're at the better team," Byrd said.
---