Logan Health now releasing weekly coronavirus numbers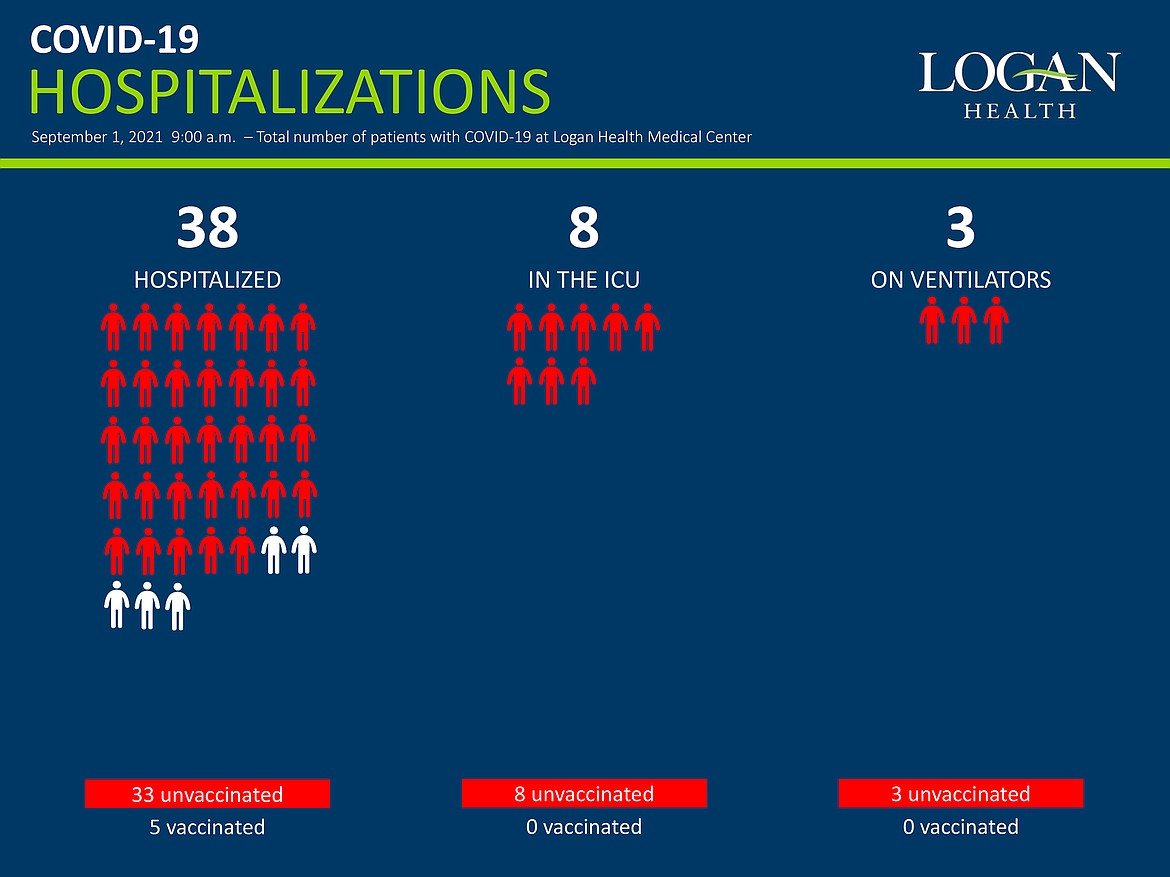 |
September 1, 2021 1:25 PM
Logan Health in Kalispell will now release a weekly Covid-19 census of its patients as the coronavirus continues to surge across the state and Flathead County.
As of Sept. 1, the hospital reported 38 cases, with eight in intensive care and three on ventilators.
Of the 38, five people had been previously vaccinated, but none are in intensive care.
The county currently has 957 active cases — third most in the state. It added 125 new cases on Sept. 1 alone.
Gov. Greg Gianforte Tuesday put the kibosh on any sort of mask mandates for schools, saying parents have the right to opt out of them for a variety of reasons.
"Unfortunately, mandating masks for students is based on inconclusive research that fails to prove masks' effectiveness in reducing the incidence of COVID-19 in the classroom. Simply put, our children shouldn't be subject to arbitrary mask mandates when schools can't follow the science because there's a lack of meaningful, reliable research. On the other hand, some scientific studies we've carefully reviewed undoubtedly reveal the adverse impacts of masking on a child's health, well-being, and development," Gianforte said a release. "This emergency rule ultimately directs schools to recognize the fundamental rights of parents, and because each child is unique and may face unique challenges, this rule urges schools to empower parents to do what's best for their children."
Columbia Falls schools have started the year with masks being optional, but last year, when masks were required, the infection rate among students was quite low — about 5.4% of the student body tested positive for the illness last school year.
Statewide, there's now 5,494 active cases. The number of active cases has risen to levels not seen since January.
Vaccination rates in the county have ticked up in recent weeks. Now about 42% of those eligible are fully vaccinated. A few weeks ago about 40% were.
---