City OK's new marijuana zoning regulations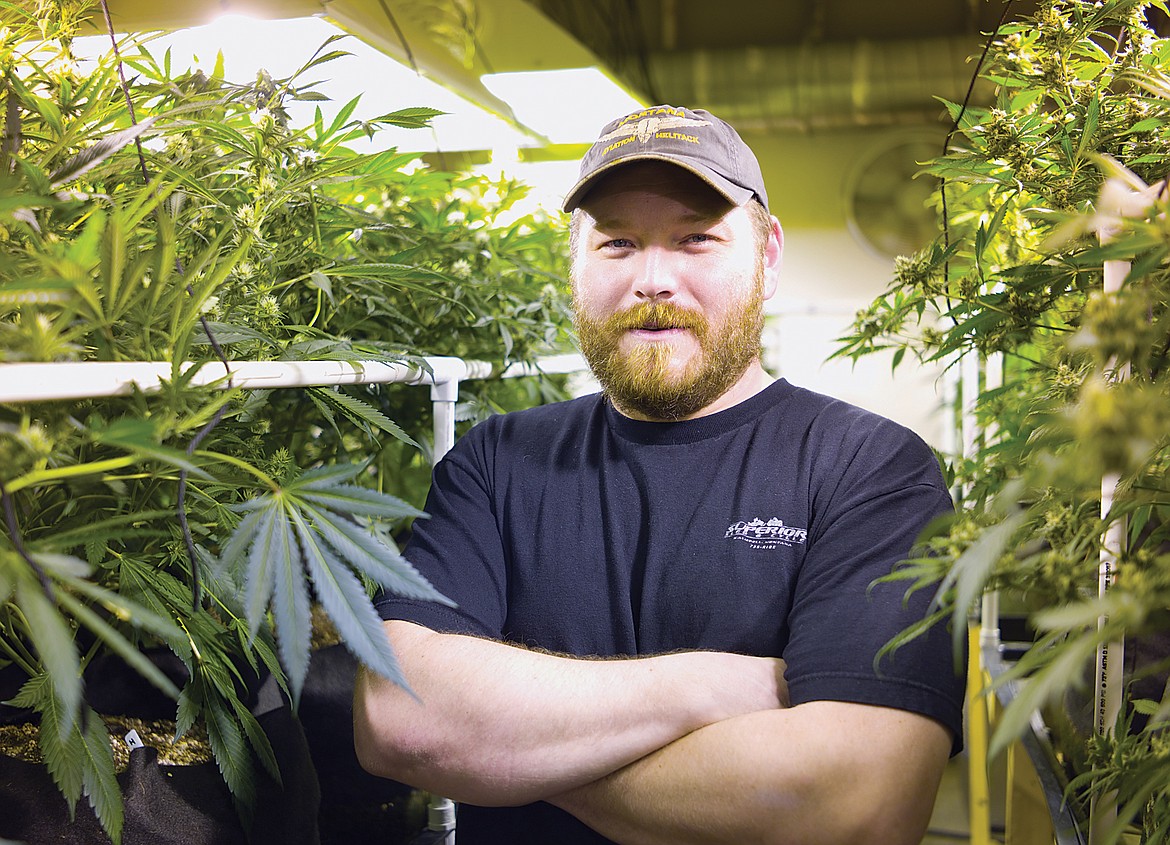 A marijuana grower poses with some plants in this file photo.
|
October 20, 2021 6:55 AM
The Columbia Falls City Council Monday night approved changes to its zoning regulations that will hem in where pot shops can locate in the city limits.
The new zoning overlay will allow dispensaries — retail stores that sell marijuana — from the Railroad Tracks along Highway 2 to Meadow Lake Boulevard.
The planning board previously recommended a triangle of land next to the tracks that is now a daycare center be taken out of the overlay and council agreed with the change.
As a point of clarification from a previous story, marijuana cultivation and manufacturing operations would be restricted to C1-1 light industrial zones and heavy industrial zones, respectively.
Existing marijuana stores — one on Nucleus Avenue and one on Highway 2 outside of the zoning overlay would be grandfathered in under the law as nonconforming uses.
All the facilities would see further restrictions, including not being within 500 feet of a church or school. Grow operations must also be shielded from public view. In other words, a marijuana grower couldn't have, say, an open window where people could see the plants.
The district would be about 45 acres total, though many of the lots are already occupied by other businesses. Montana voters made recreational marijuana legal in the 2021 election by a ballot initiative.
---