Soccer playoffs set; boys traveling to Big Sky, girls to Laurel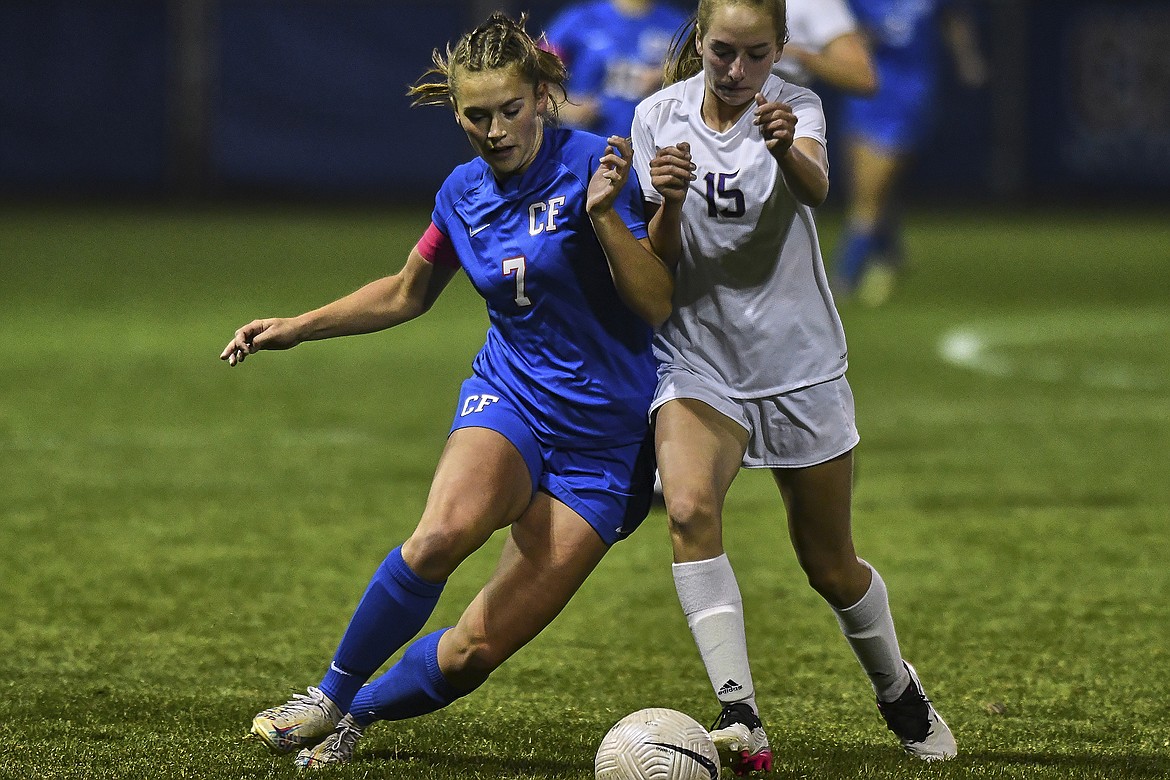 Senior Maddie Robison fights for the ball against Polson last week. (JP Edge photo)
|
October 14, 2021 12:05 PM
The class A soccer playoffs are set after the east held play-in games Wednesday night. The Columbia Falls boys team will head to Big Sky for a rematch against Lone Peak, a team they tied earlier in the season.
The Bighorns beat Billings Central 1-0 to advance to the quarterfinals.
On the girls' side, it will once again be a rematch against Laurel. Columbia Falls lost to Laurel earlier this season 4-0. Laurel beat Livingston 4-0 to advance.
The Wildcats have improved their game significantly since that loss.
Both Columbia Falls squads are on the road. The boys play a noon Saturday, as do the girls.
If they advance, the girls and the boys could host semifinal matches. If Bigfork can beat Loyola on the boys' side, Columbia Falls would host. If Bigfork beats Stevensville on the girls' side, then the Wildcats would host that game as well.
If the southern teams win, both teams would be on the road throughout the playoffs.
---