Cross country looks to make mark in Dillon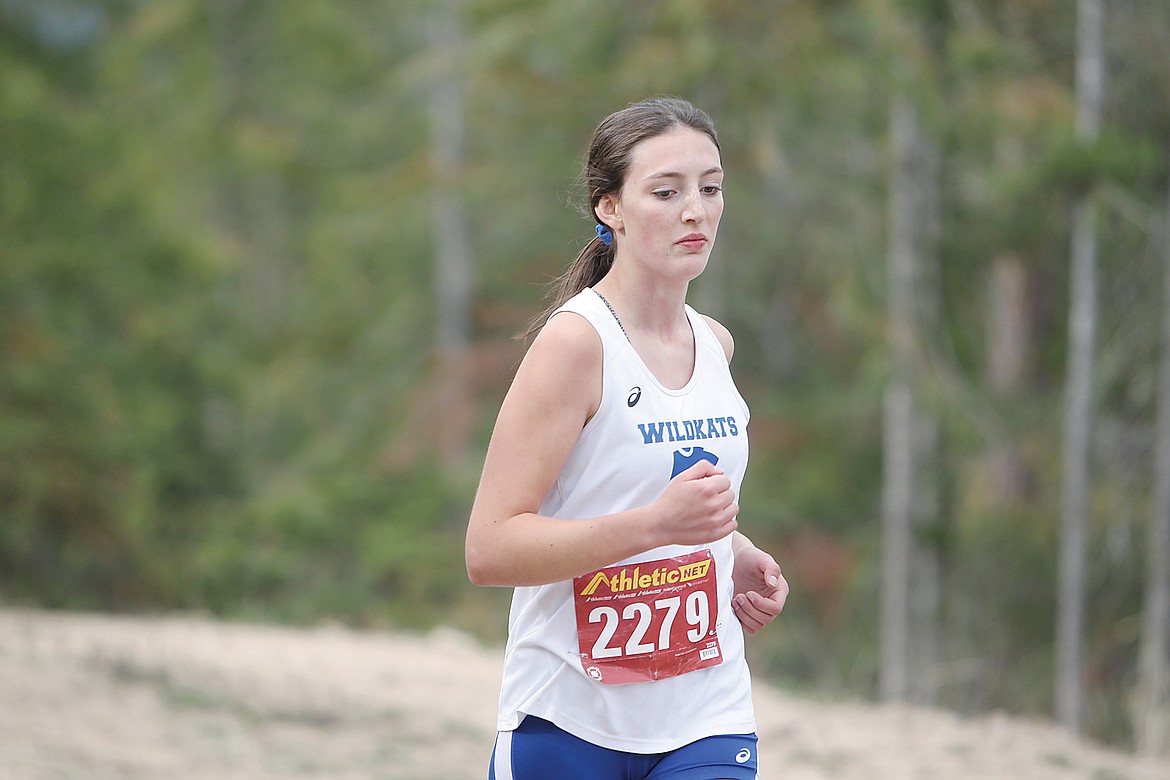 Elyse Byrd runs in the Libby Wilderness Invite last week. (William Langhorne photo)
|
October 13, 2021 1:25 PM
Hungry Horse News
The Columbia Falls varsity cross country teams wrapped up the regular season with nice showings in Helena.
In the Helena 7-on-7 Thursday the girls were 12th and first among class A schools if it was scored like a regular race, coach Jim Peacock said.
The meet runs seven races in staggered starts, leaving runners to compete against opponents with similar season-best times. The race drew 44 schools across the state.
The Wildkats were led by Siri Erickson (20:06.0, 10th in Race 1) and Hannah Sempf (20:09.63, third in Race 2). Erickson had the fastest time among Class A runners.
The Libby Wilderness Invitational Saturday featured a mix of mud, grass and dirt — true cross country.
The team sent its junior varsity runners to the race.
The teams travel to the Western A Fall Classic in Dillon Saturday.
Peacock was pleased with the way the team wrapped up the regular season.
"We look good going into the Western A Classic on Saturday. The girls will get a test from Corvallis, who has improved a ton during the year. The boys get to race against three of the top four teams in the state with defending champions Hamilton, Corvallis, and Whitefish. Hardin's boys are also one of the top teams in the state, but we won't see them again until State. Our emphasis is on performing our best at State. The Western A Classic is a nice tune up race to work on our mindset for the state meet," he said.
---