Cats drop Browning 81-0 in bounceback win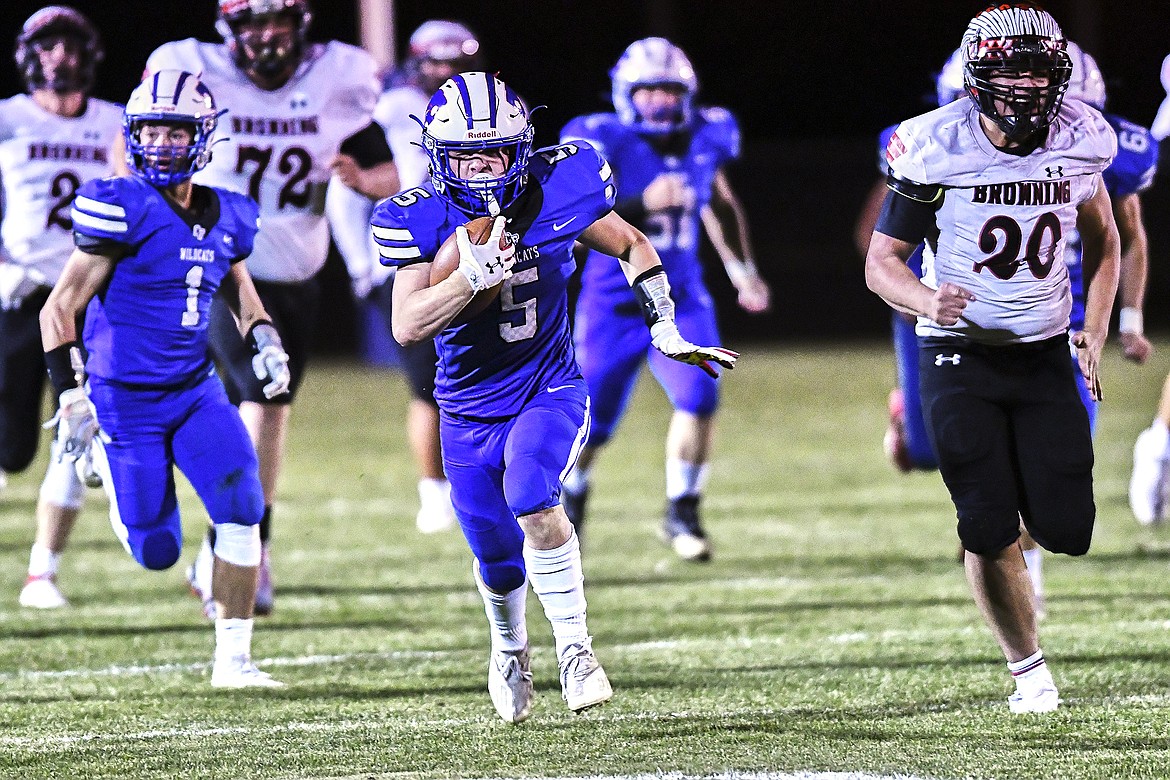 Senior Isaiah Roth runs for the end zone. (JP Edge photo)
|
October 13, 2021 1:10 PM
By JP EDGE
Hungry Horse NewsThe Columbia Falls football team dominated Browning at home Friday, 81-0.
After last week's tough loss against Polson, the Wildcats came back to score 12 touchdowns against the Indians. The Wildcats are now 4-1 overall and 3-1 in division.
"It feels good to bounce back after last week," said head coach Jaxon Schweikert after the game. "We can't just live in the past."
Senior running back Isaiah Roth had nine carries and seven touchdowns for the Wildcats, on 263 yards rushing. The first play of the second half Roth ran for a 62-yard touchdown to mark his longest run of the night. Columbia Falls had a total of 421 yards to Browning's 124.
Three of Columbia Fall's touchdowns were interception returns from Mason Peters, Alihn Anderson and Wyatt Edgerton. Quarterback Cody Schweikert was 7 for 11 passes for 111 yards in the air.
The Wildcats will travel to Whitefish next Friday for a fight against the rival Bulldogs.
"It's definitely going to be a big game," Schweikert said. "We just need to stay focused and keep living day by day, week by week."
---