Reed obtains Eagle Scout rank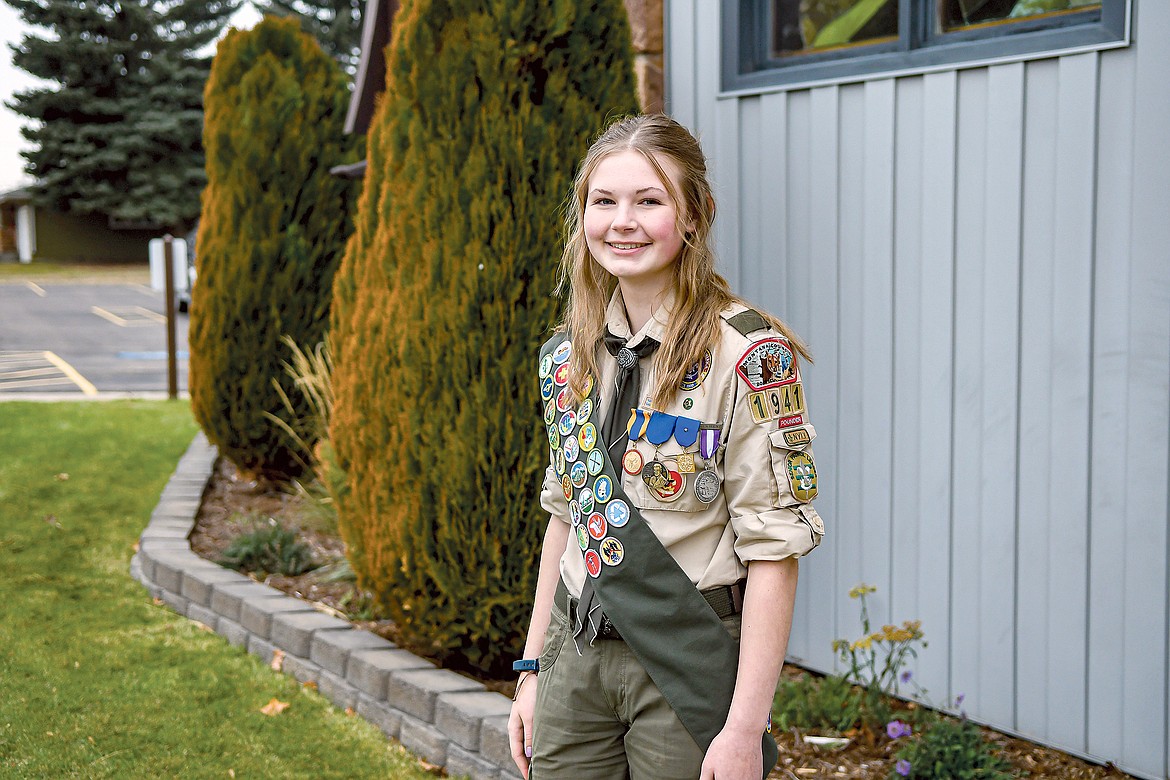 Elaine Reed recently achieved the rank of Eagle Scout. (JP Edge photo)
|
November 24, 2021 6:00 AM
JP EDGE
Hungry Horse News
Elaine Reed has finished her Eagle Scout project with the Boy Scouts of America, an updated planter box and church sign that was completed over the summer and sits outside of the Our Savior's Lutheran Church in Columbia Falls.
The Eagle Scout is the highest rank in Boy Scouts.
Two years ago, Reed, 16, decided that she did not want to continue being a part of Girl Scouts of America, as they did not offer the same opportunities as the Boy Scouts, and so she joined Troop 1941 G, Columbia Falls. There are nine other girls in the troop with her.
Since 2019, the Boy Scouts of America has been accepting girls into the program. Reed will be the second girl in her troop to receive her Eagle Scout award.
While they share the same troop number, the boys and girls are considered brother and sister troops that are separated and have different leaders. They do sometimes go on the same camping trips, but the troops again are separated by gender.
"My most memorable part of Scouts was camping at McGregor Lake," Reed said. Reed noted her project took a total of 350 hours and had 31 volunteers helping with it.
"Elaine led the volunteers over the whole summer in getting the project completed," Pastor Peter Erickson said. "It got pretty hot this summer, and we are proud of the work she has done."
After she finishes her high school education, Reed plans to attend Flathead Community College for two years, and then study nutrition at Montana State University in Bozeman.
---