Forest Service says rivers plan will see delays, again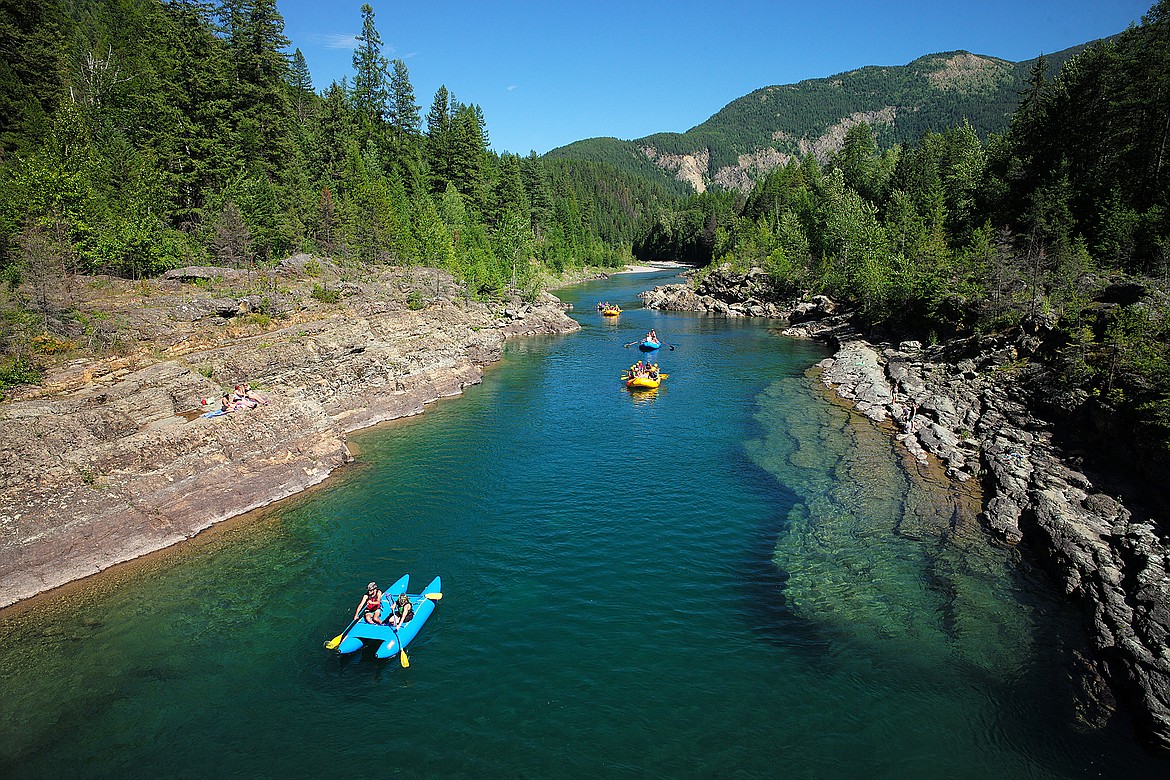 Rafters head down the Middle Fork near West Glacier late last month.
|
November 10, 2021 7:35 AM
The Forest Service last week said it will release a draft plan of a Comprehensive River Management plan for the three forks of the Flathead River next spring.
The announcement marks another delay in the plan, which has been in the works since 2017.
A draft was expected in fall of 2020, but the Forest Service ran out of money and the area was gripped by the pandemic, which stymied any public meetings.
In January 2021, the Forest Service secured additional funding to extend the contract with HydroSolutions through August 2022.
Hydrosolutions is the contractor that's working on the plan.
The Middle and South Forks of the Flathead are managed by the Forest Service and the North Fork is managed jointly by the Park Service and Forest Service.
The middle of the North Fork marks the western boundary of Glacier National Park.
The Forest Service, however, is the lead agency on the entire process, which is mandated by the Wild and Scenic Rivers Act.
There is a management plan in place — but it was written in 1986.
Since then, visitation to Glacier National Park has doubled from 1.5 million to about 3 million annually, and with every scorching summer, more and more people are floating the rivers. Even the usually quiet wilderness sections are seeing floaters, as rafts today weigh just a few pounds and can be packed in.
In addition, some sections of river have become de facto campgrounds, much to the chagrin of local residents.
The most notable is the large gravel bar at Blankenship Bridge, which draws a host of campers each summer.
The Forest Service, noting that section of river is considered "recreational" and thus is open to more liberal uses, has allowed the camp to continue, with only modest rules, such as limiting a stay to three nights.
But it sometimes is an ugly affair. Last summer, a bus got stuck in the river, and locals worry about campfires causing a wildfire near their homes.
After the release of the draft, the Forest Service plans on having another round of public meetings and hearings on the plan in the spring. The final decision is now expected to be released late summer 2022, assuring there will be no plan in place for what promises to be another busy season.
Recent Headlines
---