Spikers drop Bulldogs to make it to divisionals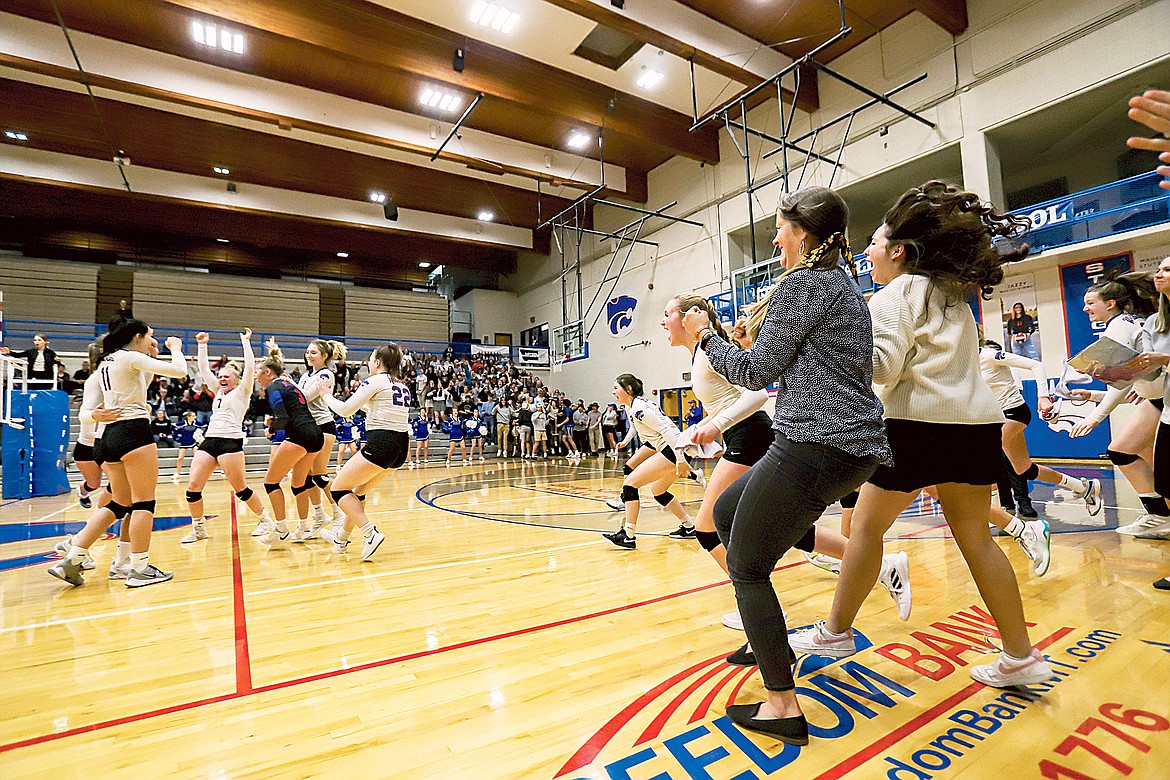 The Wildkats celebrate their win over Whitefish Monday. (JP Edge photo)
|
November 3, 2021 7:20 AM
CHRIS PETERSON
Hungry Horse News
The Columbia Falls volleyball team beat Whitefish Monday night in five sets in a play-in game to advance to the divisional tourney.
The Wildkats won 25-10, 23-25, 19-25, 25-17 and 15-8.
Grace Gedlaman had 11 kills, Jazzy Marino 10 and Madeline Stutsman had 28 assists. Gedlaman also had five aces and Maddie Moultray had four. Marino had 12 digs.
"It was back and forth play," coach Jolandie Brooks said. "Grace Gedlaman and Maddie Moultray had awesome matches for us. They both were huge assets serving and offensively at the net."
The girls will face Corvallis in the opening round of the divisional tourney on Thursday in Ronan.
---