Elmer James "AL" Ward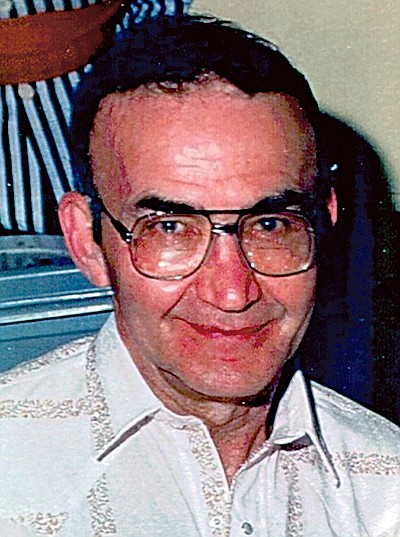 |
November 3, 2021 7:45 AM
Elmer "AL" Ward was born July 30, 1934 in Moose Creek, Minnesota. He passed away peacefully Oct. 11, 2021 at Whitefish Care and Rehab Center. He was the fourth of 10 children born to Earl and Zella Ward: Elnora, Melvin, Elverna, Elmer, Ruth, Lillian, Veach, Lorraine, John, Carol.
Elmer worked at the Plum Creek Mill in Bemidji, Minnesota for six years. He joined the Army and received an honorable discharge. He then moved to Columbia Falls where he began his 34 year career at Plum Creek Mill. During that time, he married Lois Strowbridge on Sept. 22, 1962. They had three children Richard, June and Ruby. They were married 26 years when Lois passed away. In June 1990 he met his second wife, Nikki Munski, and they were married June 29, 1991.
Elmer's humor and desire to help people will be missed by many people. He loved to weld and create things. He liked to drive around the Flathead valley.
He was preceded in death by his parents Earl and Zella; brothers Melvin, Veach, and John; sisters Elnora Jacobson, Lillian Olson, and Lorraine Benzien; his mothers-in-law Grace Strowbridge and June Munski Feenan; and fathers-in-law Eugene (Pete) Strowbridge and Bob Feenan.
He leaves behind a loving family: wife Nikki; son Richard (Karen); daughters June (Darryl) Sasek, and Ruby Duram; sisters Elverna Johnson, Ruth Carter, Carol Haverkorn; sister-in-laws Velma Ward, Ginger (Dennis) Theissen, and Darlene Benson.
Elmer had 10 grandchildren: Marni Mandigo-Chaska, Ellissa (Kuraara) Forrest, Matthew (Monique) Ward, Jessica Ward, Shelby (Ashlee) Logan, Tyler Sasek, Kimberly Ann Duram, Nicole (Nick) Nordell, Brendan (Lauren) Ward, Emily (Ethan) Peterson and 10 great-grandchildren: Caden (Belinda) Mandigo, Jace Linder, Kendra Linder, Jasmine Ward, Amelia Neale, Malia Ward, Ella Epperson, Myles Ward, Trysen Nordell, Parker Ward. He had many nephews, nieces, great nephews and nieces.
A celebration of life service will be held at a later date. Austin Funeral & Cremation Services is caring for the family.
---