Kats drop Ronan for conference victory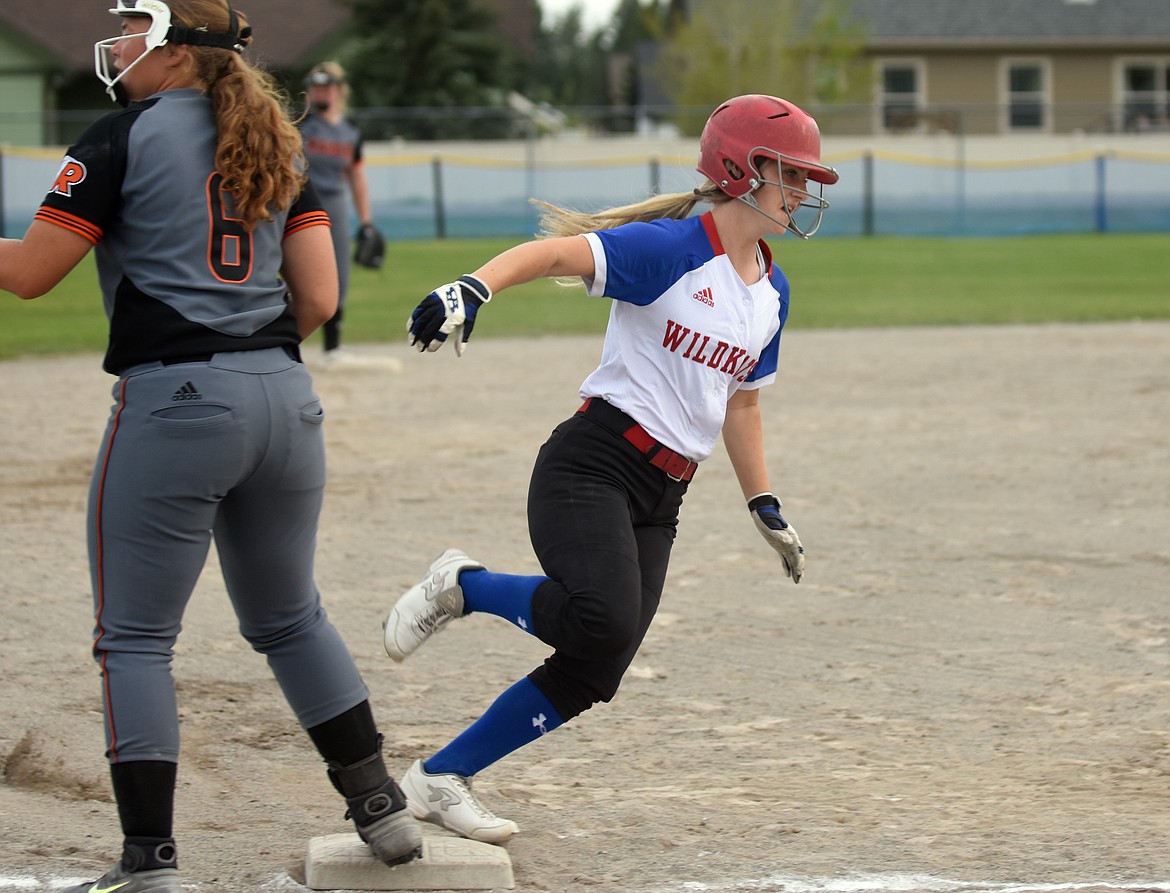 Wildkat Abbie Darsow heads towards home in a game against Ronan on Thursday. (Teresa Byrd/Hungry Horse News)
by
TERESA BYRD
Staff Writer
|
May 12, 2021 6:55 AM
Wildkat softball ended the week with a redemptive 12-3 victory over conference rival Ronan at home on Thursday. The win was a welcome comeback from an early-season loss against the Maidens in which the Kats dropped a seven-run lead to lose by one run.
Thursday's game stayed tied at 0-0 for the first two innings until the visiting Maidens scored three runs in the top of the third before the Kats scored one, bringing it to 3-1 at the top of the fourth. The Kats were still trailing at the top of the sixth before taking the plate to bring home 10 straight runs to shut Ronan out with the final nine-run triumph.
"That was good, it was a fun game," said head coach Dave Kehr. "We hung in there,
slowly came back, then opened it up. And it was a team effort— our subs did good, the runners did good, it was fun."
Sydney Mann took the win for the Wildkats, coming back to pitch in the seventh after being relieved by Maddie Moultray in the sixth. Mann allowed one homer and three runs on two hits while striking out eight.
Haylee Lawrence went 3-4 to lead the Kats in hits. Mann and Izzy Johnson each hit triples and Abbey Underdahl connected for a double.
The Thursday win followed an 8-6 loss against AA Flathead earlier in the week. The Kats are now 9-8 on the season.
The Kats are scheduled to play Browning on Tuesday after presstime followed by an away game against Frenchtown May 18.
---