Yesterdays: Burning garbage at Many Glacier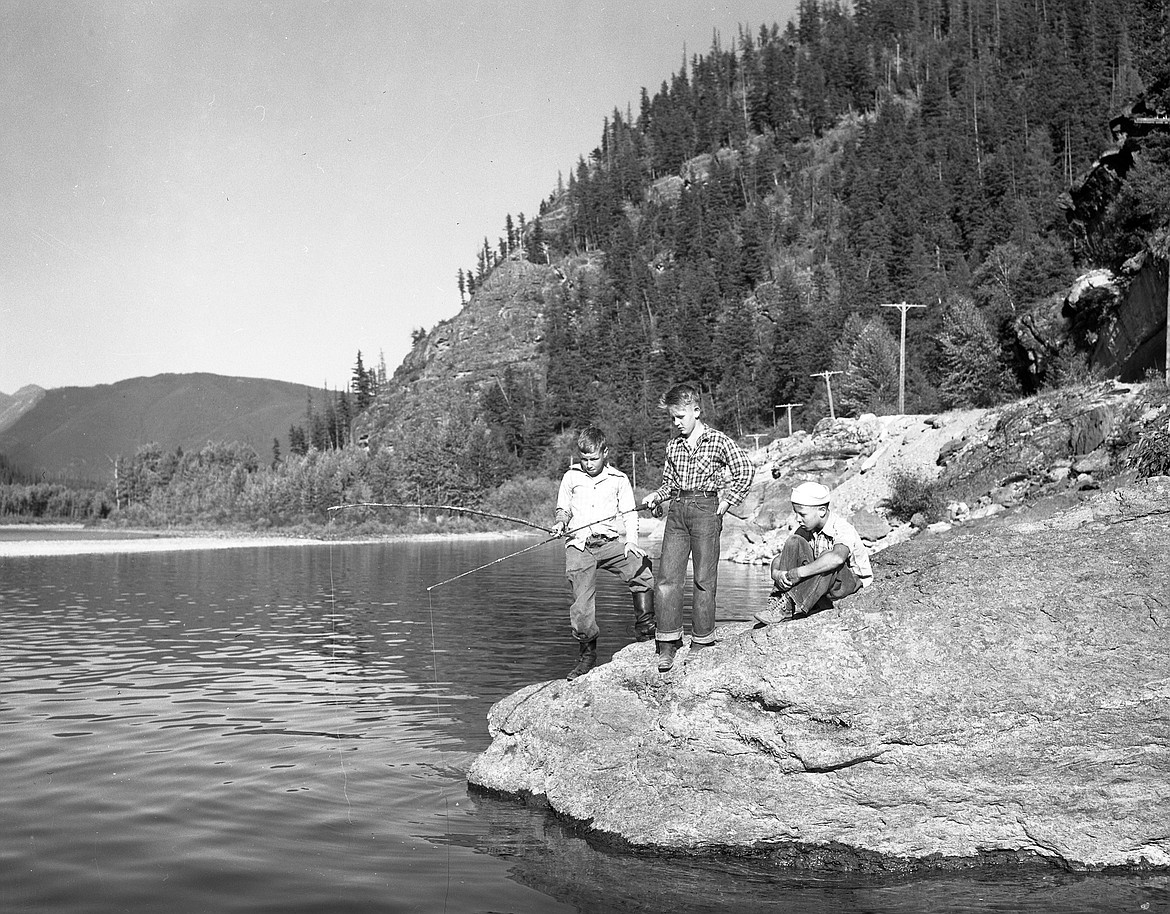 Clarence Rodgers, Jerald Peterson and Allen Potter, white hat, fish the Bad Rock Canyon on the fisherman's rock on Aug. 29,1946. (Mel Ruder photo)
70 years ago
March 30, 1951
The Hungry Horse Dam was losing snow covering, which meant the project would soon start round-the-clock work. There were about 350 employed, but that would rise to 1,400 working on the dam and another 1,000 associated with the project by summer.
60 years ago
March 31, 1961
The initial $300,000 for construction planning for the Libby Dam was approved by a Senate committee. Glacier National Park was slated to get more "Mission 66" dollars, included in the package was $30,000 for an incinerator at Many Glacier.
50 years ago
April 2, 1971
There was a proposal to use the McFarland Ranch, which had an airstrip at the time, as a fire base in Glacier National Park. The land is about three miles north of Polebridge in Big Prairie. It is largely empty today, save for a few acres of inholdings still owned by the family and the airstrip is long gone.
40 years ago
April 2, 1981
Work was to start soon on excavating and rebuilding Nucleus Avenue. The city was going to replace and 16-inch water main that ran under the road, as well as generally improve it. A total of 14 people were running for Columbia Falls School Board for four open posts. One post was just for a year.
30 years ago
March 28, 1991
Daryl Dahlen pleaded guilty to negligent homicide in the shooting death of Vern Fowler, his roommate. Dahlen claimed the shooting was in self defense after Fowler became enraged. But Dahlen decided to plead to a lesser charge in case he lost his contention that the shooting was in self defense.
20 years ago M
arch 29, 2001
Former Flathead County Sheriff Dick Walsh died. His body was taken to St. Richard's cemetery in a mule-drawn hearse. Facing a budget shortfall, School District 6 was considering cutting six teacher positions.
10 years ago
March 30, 2011
The Montana Supreme Court ruled that Brock Hopkins was entitled to workmen's compensation benefits after he was mauled by a grizzly bear at a former bear park in Coram. The owner of the park had claimed Hopkins was a volunteer. The court found otherwise.
---