Kats settle for a split in season opener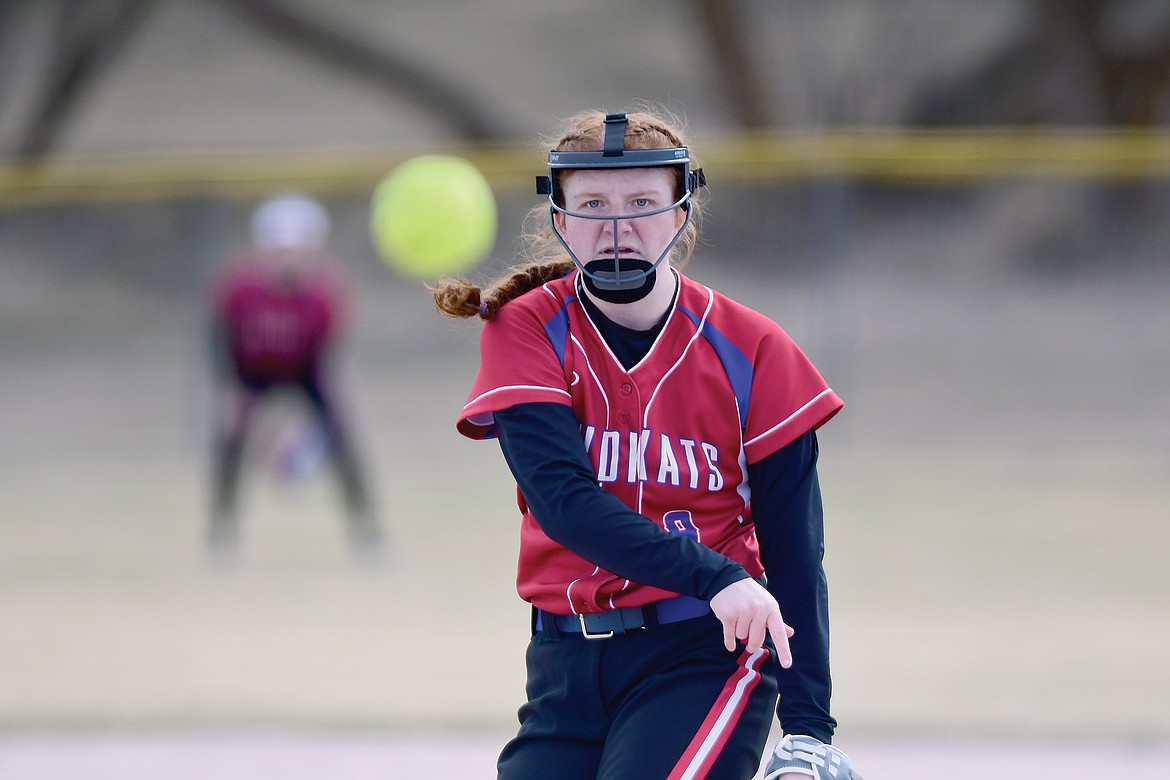 Wildcat pitcher Abbey Underdahl throws it over the plate in a game against Park in Polson on Saturday. (Teresa Byrd/Hungry Horse News)
by
TERESA BYRD
Staff Writer
|
March 31, 2021 7:30 AM
The Columbia Falls softball team split the bill in a doubleheader Saturday at a tourney in Polson. The Kats lost to Park 17-10 in the opener, but blanked Butte Central 9-0 in the nightcap. The Kats were down several players after squeezing their first competition onto the schedule just after the requisite 10 days of practice and during the last weekend of the Wildkats' spring break.
Against Park, it was tied 10-10 heading into the seventh, but the Rangers put seven runs on the board in the top of the inning, then held on for the win.
Abbie Underdahl pitched the shutout against Central, holding them to just one hit. She also went two-for-three from the plate, with a double.
The Kats racked up 16 hits against the Rangers, but Park had 19. Underdahl took the loss for the Kats on the mound.
The game against the Lady Maroons was shortened to five innings due to darkness.
The Wildkats are home to face Havre at 2 p.m. this Saturday, April 3. They should be back to full varsity by the weekend.
---