Softball season kicks off this weekend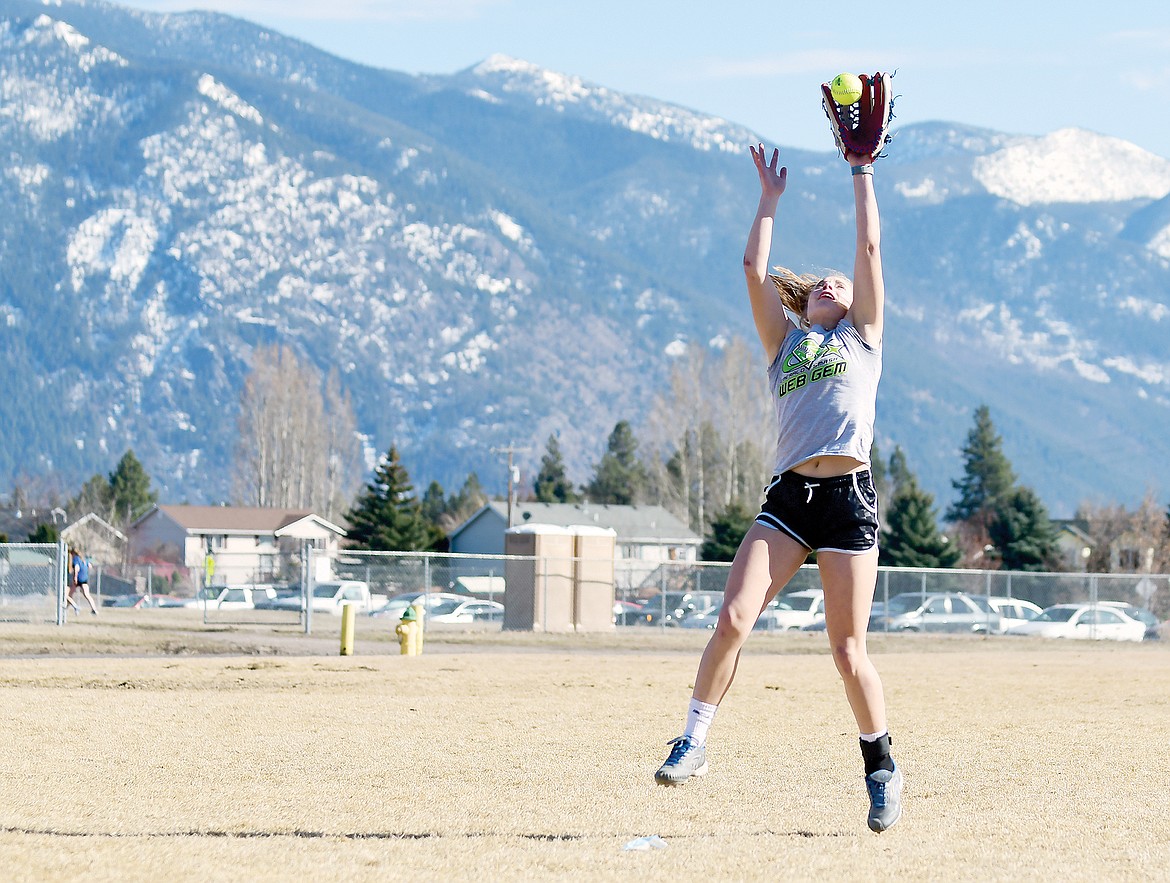 Sydney Mann snares a fly ball during practice recently. (Teresa Byrd photo)
by
TERESA BYRD
Staff Writer
|
March 24, 2021 7:55 AM
Wildcat softball is starting out the 2021 season on solid footing with a handful of returning players and a full, albeit young, roster.
This year's squad consists of a higher-than-average percentage of young players, with nearly half of the 23 players being freshmen, said head coach Dave Kehr. The team also has seven members who've played on the team before, including four seniors and three juniors.
However, given last year's loss of a whole season, this year's returning upperclassmen doesn't provide quite the same level of experience it typically would, an odd situation that nearly all spring sports are finding themselves in.

"It's kind of strange, you know. It's going to be a little bit of a different year for us but we're looking forward to it," said Kehr.
The Kats begin competition this weekend, playing a double-header in Polson against Livingston and Butte Central at 1 p.m. on Saturday, March 27.
The early-season competition has left a tight window for players to get their requisite ten practices in, and given that this week is spring break, chances are the Kats may be a little short handed for their first games, said Kehr.
"But it's looking good," he added. "The girls are working hard, and it's been a good start so far."
Up until Tuesday, when snow fell on the fields, the Kats have had unusually good weather to practice in. Many years they're out there shoveling snow off the mound.
---