Jeremy Scott Hudson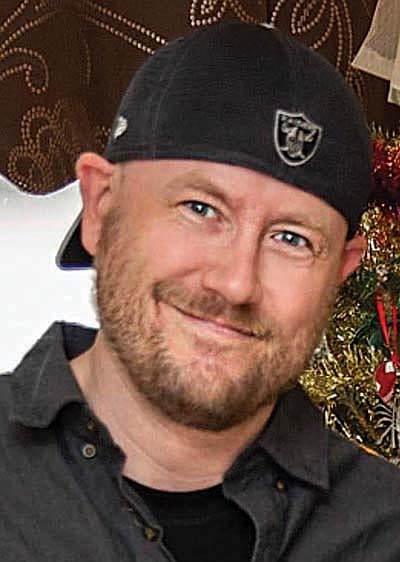 Jeremy Scott Hudson, 42, passed away unexpectedly on Feb. 17, 2021, in O'Fallon, Illinois.
Jeremy was born in Whitefish on Nov. 8, 1978, to Steven and Cindy Hudson.
He was raised in Columbia Falls where he lived until graduating from Columbia Falls High School in 1997. After graduating, he went on to bowl and study business at Wichita State University in Wichita, Kansas. While living in Wichita, he worked at Tornado Alley on McConnell Air Force Base as a bowling mechanic and later put his business and accounting knowledge to work when he moved into the accounting office as an accounting technician.
In December 2018 Jeremy met Ashley DeHoff, the love of his life, and gained the family he always wanted, three awesome children, Amron, 16, David, 12, and Maximus, 9. In January 2020 they moved together to Fairview Heights, Illinois, where Jeremy took on the role as a budget analyst at Scott AFB.
Jeremy loved to bowl, a love he inherited from his grandpa Russell. He bowled many perfect 300 games. Jeremy had a passion for sports. He was a dedicated fan of The Raiders, Wichita State Shockers, and NC Tarheels and never missed watching a game. He loved the water and enjoyed swimming, knee boarding and boat rides at the family cabin on Echo Lake. He loved attending concerts of all genres, especially KISS, which he saw numerous times. He was also known to enjoy a game of golf and loved to play cards. He excelled at anything he put his mind to. Anyone who knew Jeremy will tell you he was a very selfless and kind man. He will be deeply missed by all of those who love him.
Jeremy was preceded in death by his grandfather Russell Vandevanter, grandfather Wilbur Hudson, grandmother Gloria Hudson, uncle Mark Denney and cousin Amber Mae Hudson.
He is survived by his loving family, his parents Steve and Cindy Hudson, his fiancee, Ashley DeHoff and children, Amron, David and Max, grandmother Alma Vandevanter, uncle Ron Vandevanter, cousins Jeni and Cruz Smith, Braxton Mitchell, Dylan Smith, Kaytlin Smith, Ronda Vandevanter Mullins, Jayce Vandevanter, Ed and Eddie Read, aunts and uncles Martha and David Knoll, Jim, Ed and Victor Hudson, Roger Denney, Sandy and Jose Urrea, and numerous other cousins including the Brittenham family.
A celebration of life will be held later this summer.
---