Clinton Jack Hoerner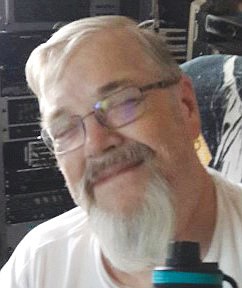 |
March 24, 2021 10:15 AM
Clinton Jack Hoerner, 68, passed away in Las Vegas, Nevada, on Feb. 20, 2021.
Clint was born in Whitefish on Nov. 1, 1952 to Jack and Olga (Schwenke) Hoerner. Clint attended Columbia Falls schools, graduating from CFHS in 1971. He played bass trombone, was a member of the Pep, Concert, and Columbians bands. He developed his love of music, especially Jazz, from these experiences. Clint's high school highlight was the band's trip to Europe in 1970.
Clint moved to Seattle after graduation. He earned his FCC First Class license in 1980. In 1981, he started Hoerner Audio Productions. He provided music support, recordings, duplication, and radio spots for commercial projects. His favorite projects were sound support for the Miss Washington pageants and Victorian Country Christmas.
Clint met Susan Hildinger in 1976; they married in Everett, Washington in 1978. Their children were born in 1986 and 1988 in Seattle, Washington. The family relocated to Los Angeles, California in 2001. In 2002, they moved to Las Vegas, Nevada.
Clint is survived by Susan, his wife of 42 years; children Kirsten and Carin Hoerner of Las Vegas; sister, Celeste McArthur, husband Gary Zindt of Lake Stevens, Washington; nephews Scott and Shane McArthur of Seattle; and numerous cousins.
Clint is predeceased by his parents, Jack and Olga Hoerner.
A celebration of life will be held later, when COVID restrictions permit. Interment will be at Glacier View cemetery in Kalispell.
Enjoy your favorite jazz music and remember Clint.
---