Havre bests Kats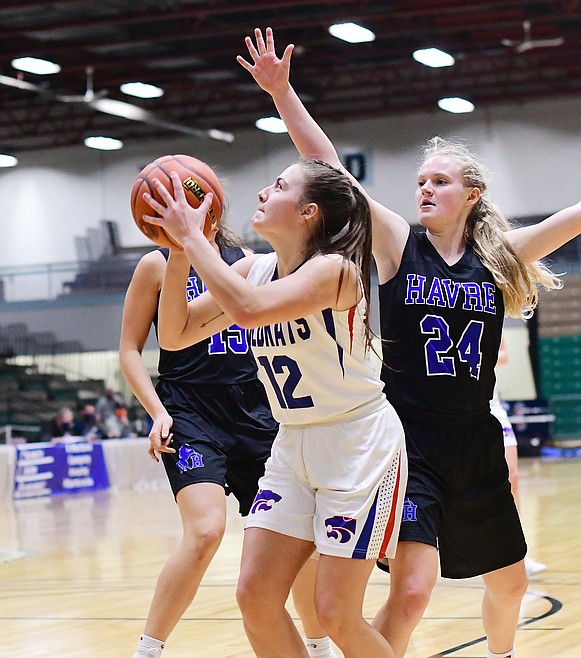 LaKia Hill lines up a shot against Havre Thursday. She led the team with 13 points.
The streak is over.
The Columbia Falls girls basketball team lost to the Havre Lady Blue Ponies in the semifinals of the state A basketball tournament Thursday, 59-28, in Great Falls.
Havre led 34-21 at the break and the Kats needed a big third quarter to get back into the game, but they could only muster three points.
Havre had 18 points from beyond the three-point arc. Columbia Falls had three. The Kats shot just one for 10 beyond the arc and just 36% from the free throw line. LaKia Hill led the team with 13 points.
The Kats were 20-0 heading into the game. They beat Glendive, 37-21 in the opening round of the tournament to advance to the semis.
They now face Whitefish in the consolation bracket today at 1 p.m.
---