Self-described 'writing junkie' pens another entertaining tale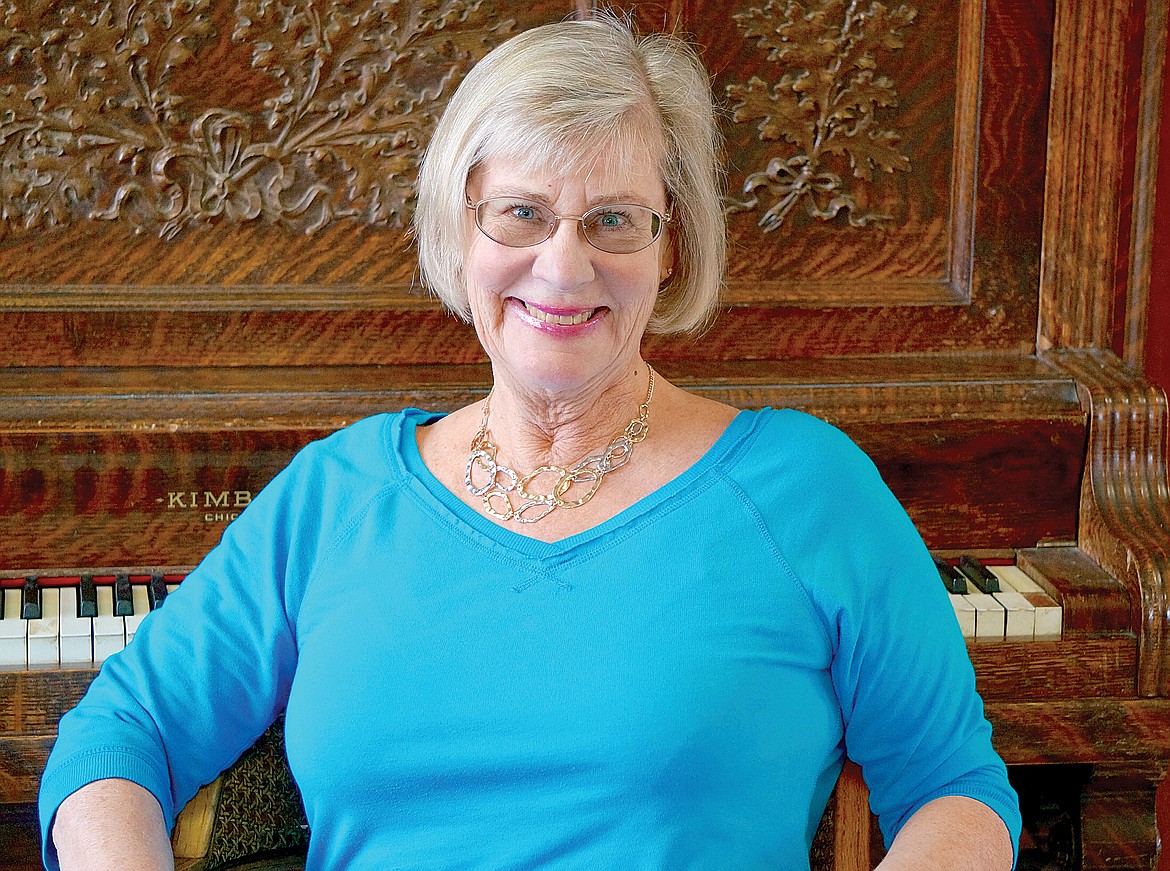 by
TERESA BYRD
Staff Writer
|
March 3, 2021 7:30 AM
Local author Debbie Burke has recently published her latest novel "Flight to Forever" as the sixth book in her thriller crime series featuring the harrowing adventures of the kind, intuitive and quick-witted investigator Tawny Lindholm. Burke, who moved to Kalispell from San Diego nearly 30 years ago, is a prominent writer within the valley. She was a founding member of the local writers group Authors of the Flathead, established in the late eighties, and is instrumental in planning the annual Flathead River Writers Conference which hosts literary talent from around the globe.
Burke has been a fulltime writer since making the move to Kalispell and has immersed herself into both fiction and non-fiction, writing about everything that comes her way. "I'm just a writing junkie," she said in a recent interview with Hungry Horse News.
She is currently a staff writer for Montana Senior News, as well as a contributing blogger on the crime writer website The Kill Zone.
In 2016, excerpts from her first book won the readers' choice award on Amazon's nomination platform Kindle Scout as well as the Zebulon Award for best thriller at the Pikes Peak Writers Conference Contest, and finally landed her her first publishing contract.
"I was one of those overnight success stories that only took 30 years," laughs Burke.
Having thoroughly made the surrounding area and its community home over the last three decades, Burke found it fitting to have her crime series set here in the Flathead Valley, featuring familiar landmarks like fire lookouts and the Hungry Horse Dam.
The series takes the reader through the nail-biting escapades of a Kalispell woman, and widowed mother of an American soldier, named Tawny Lindholm, who becomes an investigator for a local attorney after he exonerates her from a crime she didn't commit.
Known for writing "thrillers with heart," Burke's series differs from showier versions of the genre by focusing on the sinister side of relatable heartrending issues affecting the average reader like, aging parents and elder fraud and teen angst and attempted suicide.
"I try and make [the books] entertaining beach reads, but I also try to tackle some serious subjects," Burke said.
Her latest book, "Flight to Forever," dives straight into the contemporary plight of seniors living in assisted care facilities during a pandemic lockdown.
In it, the ruggedly-independent Vietnam veteran Lou Belmonte plans a jail-break extraction of his wife of 50 years after not being allowed to visit her at the memory care home in which she was staying. The book leads the reader on a romp into the Bob Marshall Wilderness as Tawny Lindohlm tries to track down the elderly couple as they flee towards their honeymoon haunt deep in the woods. Burke's books can be found at Bad Rock Books in Columbia Falls and The Bookshelf in Kalispell, with paperback editions of "Flight to Forever" coming soon. Paperback and ebook versions of the book are available now online through Amazon, Apple and Barnes & Noble.
---