Former councilman urges city to reject CFAC 'cleanup' plan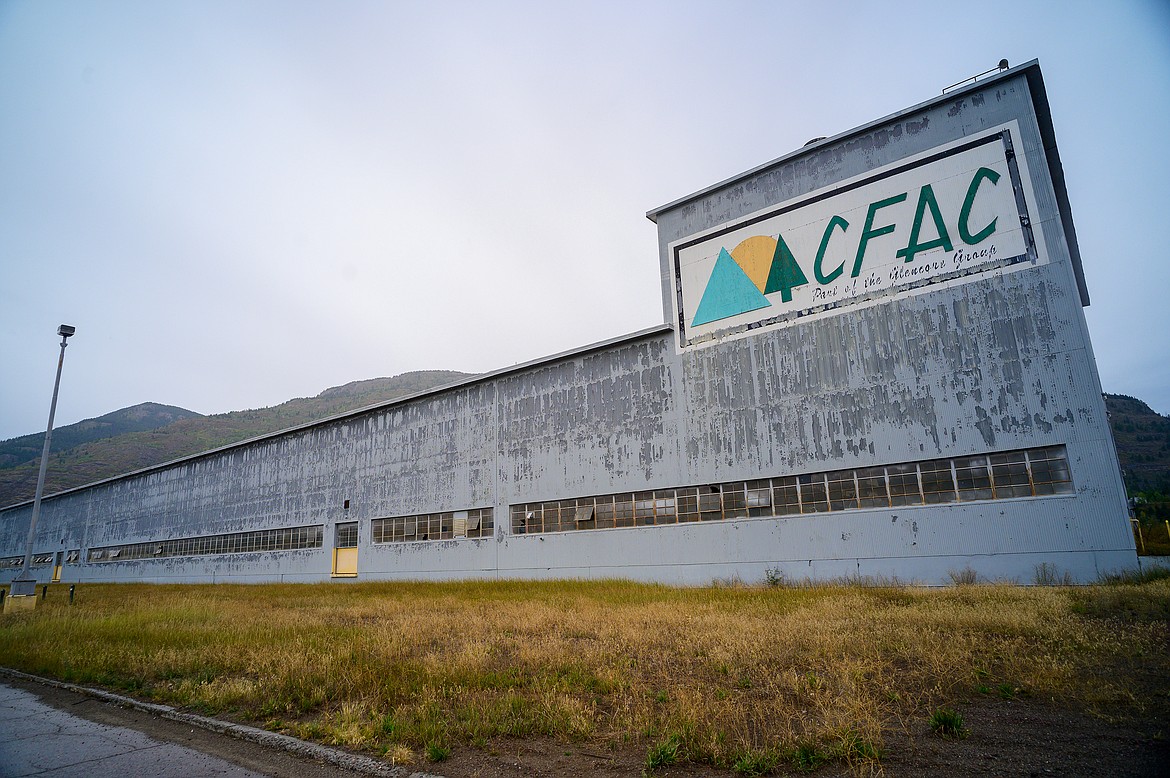 The old warehouse is one of the few buildings that remain at the CFAC site.
by
CHRIS PETERSON
Editor
|
March 3, 2021 6:35 AM
A former Columbia Falls city councilman urged city leaders Monday night to write a letter opposing the Columbia Falls Aluminum Co.'s cleanup plan for the Superfund site north of town.
CFAC and its parent company Glencore recently announced a draft plan that would cap and contain old landfills and dump sites on the property, rather than dig it out and remove it to another location. For Dave Petersen, that was untenable.
"They've always had their eye on the least expensive route they could go," he implored council.
He suggested writing a letter to the Environmental Protection Agency opposing the plan now, rather than later.
"The position should be clean up," he said.
Petersen was a member of the council when they originally pushed for a Superfund designation, which was opposed by Republican lawmakers at the time, but supported by Montana Sen. Jon Tester, a Democrat who successfully had the site placed in Superfund status.
Later in Monday's meeting councilman Mike Shepard, who worked at the plant, agreed that
the site should be cleaned up, not simply contained.
"Many of us are concerned," Shepard noted.
Mayor Don Barnhart agreed it should be cleaned up, but he noted it was "a matter of science," when it came to the EPA's decision.
"I'm totally in favor of (the waste) being removed," he said.
But council stopped short of formally endorsing a letter at this point. Shepard said they should consult with Tester's office on the timing of an opposition letter and council concurred.
The EPA is expected to release a plan for cleanup sometime this summer that will outline the strategy it will endorse for cleanup.
The site has leaking landfills and former wastewater dump ponds that have contaminated groundwater with cyanide and fluoride that's well above safe drinking water standards, but the pollutants haven't migrated out of the footprint of the site to nearby neighborhoods.
In other news:
• The Columbia Falls City-County planning board will take up an application for a zone change for 10 acres east of town that is a pasture lot now just east of the Flathead River on a lot with a berm around it and trees. The acreage is zoned SAG-10 and the applicant is seeking an
SAG-5 designation, which would allow for two houses rather than one on the property. The planning board meets next Tuesday at 6:30 p.m. in council chambers.
• Council approved two conditional use permits. One would allow an accessory dwelling at at 1550 14th Street EN owned by Lori Bjork to build a house and then convert a second, existing house to an accessory dwelling. The second conditional use permit would allow the new owners of a home at 28 6th Street East which is just south of Vaqueros restaurant to be split into two apartment vacation rentals. The lot is zoned commercial. No one spoke against either application, though a neighbor wrote a letter in opposition against the Sixth Street application. Mayor Don Barnhart suggested a fence between the rental and the neighbor might be a solution, but council noted the backyard only had about six feet of setback and if anyone was outside, they'd be in the front yard, not the back.
---