Kaylynn Jesse Rey Best, Jenae Lariese Best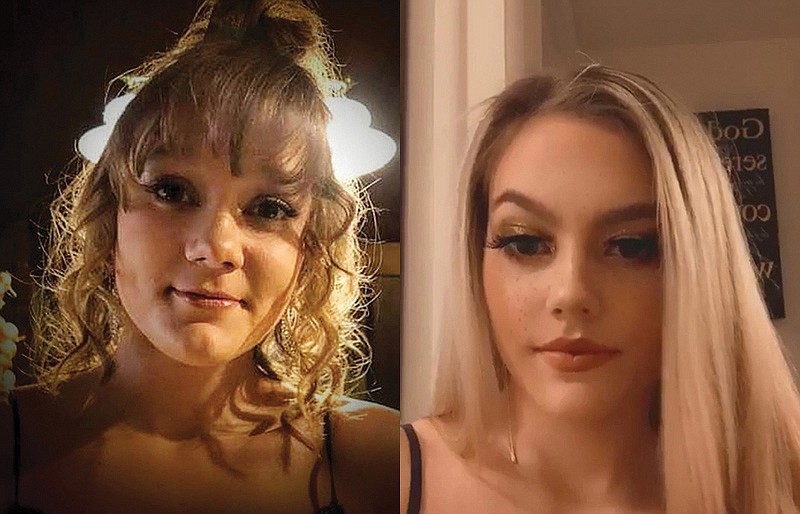 Jenae Best, left and Kaylynn Best.
Kaylynn Jesse Rey Best, 20, and her sister Jenae Lariese Best, 17, were involved in a fatal car accident that took both their lives on May 3, 2021.
Kaylynn was born June 7, 2000 in Coeur d'Alene Idaho and Jenae was born Feb. 10, 2004 at home in Kalispell to Gordon Best and Kim LaVine-Best.
Kaylynn graduated Columbia Falls High School in 2018, and went on to serve our country thru the Montana Air National Guard, and was a Security Forces Senior Airman.
Jenae was a junior at Columbia Falls High School, and loved trap shooting and also loved her work at Flathead Valley Clay Target Club.
The girls were preceded in death by grandmother Vicki Gish, and great-grandparents Stu and Bonnie Hippensteal.
They are survived by parents Gordon and Kim Best, brothers Colton, Zachary and Adam Best, numerous grandparents, aunts, uncles and cousins.
A celebration of their lives will be held on Saturday, June 19, at 11 a.m. at the North Valley Baptist Church, 1750 Talbott Road, Columbia Falls. A potluck will follow services at the church. Their urns will be laid to rest at a later date at Fairview Cemetery.
A memorial garden will be planted at the family home to honor the girls. The family asks that flower offerings be a perennial plant that can be enjoyed for years to come.
Columbia Mortuary in Columbia Falls is caring for the Best family.
---