Blanche I. (Thompson) Zenz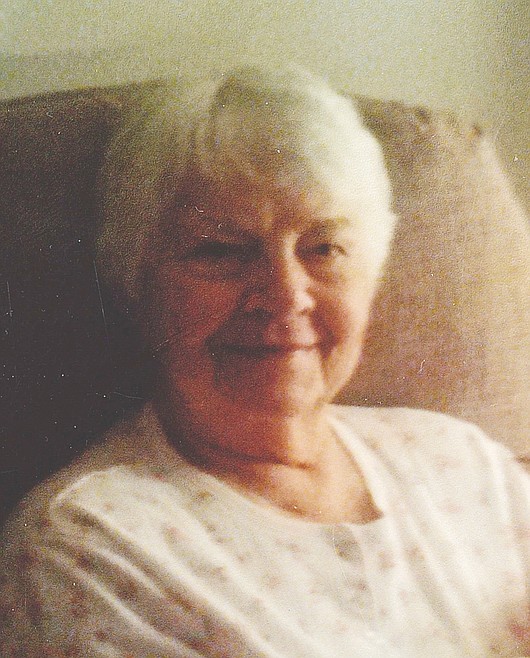 Blanche I. (Thompson) Zenz
Blanche I. (Thompson) Zenz, 94 died on May 11, 2021 at the Brendan House in Kalispell. Blanche was born on May 8, 1927 in Max, North Dakota to Roy and Katherine (Krebsbach) Thompson. She attended school in rural Max and Garrison High School.
Blanche married Warren C. Nelson in 1945. Two sons were born in this marriage. Warren C. Nelson died in 1949. Blanche then married Elmer R. Zenz in 1953 in Max, North Dakota. Four children were born to this marriage. The couple engaged in farming in rural Max, North Dakota until 1967. They moved to Columbia Falls and Elmer worked at the aluminum plant until his death in 1978. Blanche lived in Columbia Falls until her death. She is preceded in death by Warren and Elmer; one son Richard; her parents, six brothers and three sisters. Blanche is survived by three sons: Larry (Cheryl) Nelson, Warren (Rose) Nelson, and Mark Zenz; two daughters, Irma (Skip) Willett and Darlene (Jeff) Cameron; six granddaughters, Tana, Tara, Trisha, Amy, Sally Rose, and Sarah Emily; one grandson, Mike; many great-grandchildren and great-great grandchildren as well as numerous nieces and nephews; and one sister-in law, Dorothy Thompson. Blanche's family would like to thank the staff at Brendan House. Also, a special thank you to Mom's neighbors and friends, especially Jim and Donna, that have watched over her and treated her so well during her difficult times. We appreciate the way Bob Pierce and Deacon Doug from the Church especially looked after her.
Mom is now at peace.
A Rosary service will be held on Friday June 11, 2021 at 10 a.m. at St. Richard's Catholic Church in Columbia Falls.
Memorial Mass will start at 11 a.m. following rosary services. A luncheon will follow services at the church. Blanche's urn will be laid to rest with family in Max, North Dakota at a later date.
In lieu of flowers, please consider a donation to 'Save a Sister Foundation' 310 Sunny View Lane, Kalispell or, 'Wings' PO Box 7852 Kalispell. or an organization of your choice.
Columbia Mortuary is caring for Blanche's family.
---