Folks heading into wilderness should expect plenty of blowdown on side trails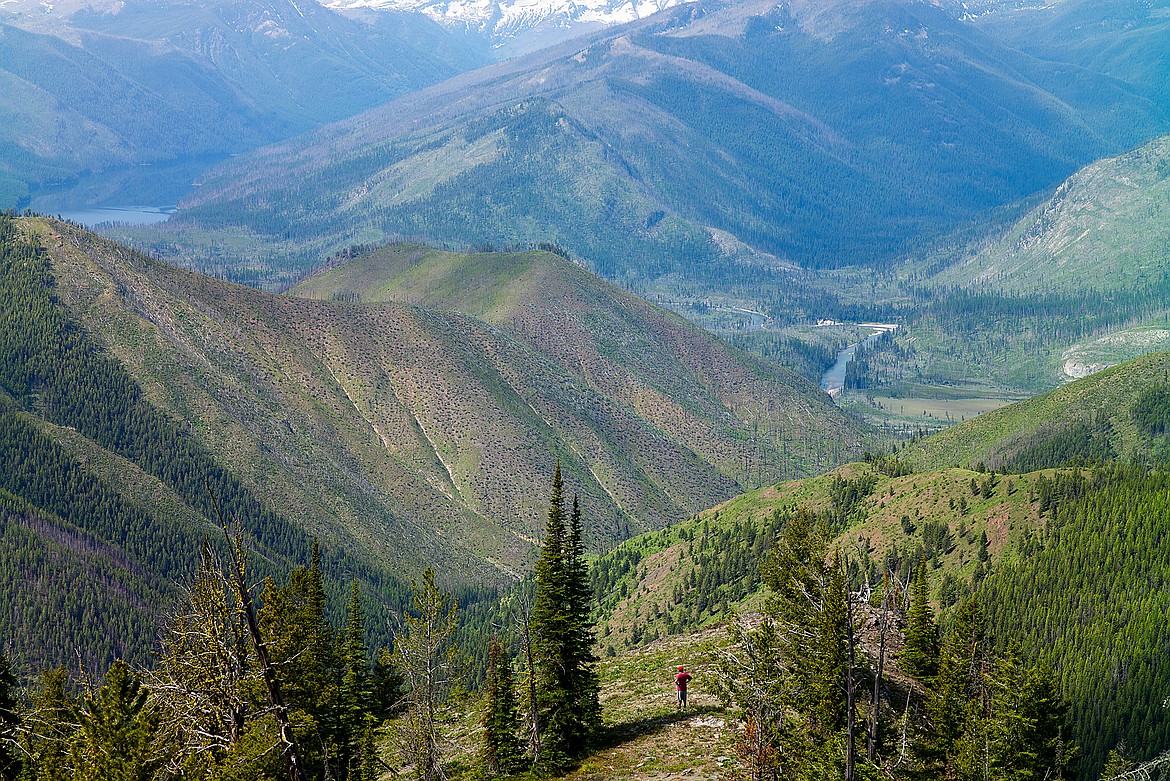 Looking down at the South Fork of the Flathead River drainage in this file photo.
by
CHRIS PETERSON
Editor
|
June 3, 2021 2:20 PM
Folks heading into the Bob Marshall Wilderness, particularly off main trails, should expect heavier than normal blowdown, Rich Owens, natural resource manager for the Spotted Bear Ranger District said Thursday.
"The places we've been to so far it's as bad as I've seen in 25 years," he said.
But having said that, crews were able to clear the Main South Fork Trail (No. 80) to the Danaher.
"But that's about as far as we've been able to so far," he said.
Crews have also cleared the trail down Morrison Creek to Schafer Meadows.
The Backcountry Horsemen of the Flathead helped cut trees over the holiday weekend, said Greg Schatz. He said from Meadow Creek to Harrison Creek, which is 2 miles, they cut 345 trees.
The Horsemen have been helping clear trails for more than 45 years.
Owens said the district has about 20 trail crew members this year, up from recent years due to increased funding from the Great American Outdoors Act.
Over the next few years folks should see trail improvements in the Bob Marshall and elsewhere on the district, he noted.
People heading out should give the district they'll be hiking in a call for current trail conditions.
Owens said he spoke with folks on the Rocky Mountain District and the blowdown there is closer to an average year. So trails along the front should be a bit better.
Another concern this time of year is high water. Many streams are running high and the main rivers can't be forded. They're usually passable by late June or early July, depending on the water body and how much rain has fallen. Hot weather has streams running high at the moment.
The Bob Marshall Wilderness Foundation also keeps an updated conditions report from mid- June through the summer.
It's updated about once a week.
The site is: https://www.bmwf.org/trails
For trail conditions in Glacier National Park, go to: https://www.nps.gov/glac/planyourvisit/trailstatusreports.htm
The Park has also seen a lot of blowdown.
---