Schweikert second, Getts fourth at tennis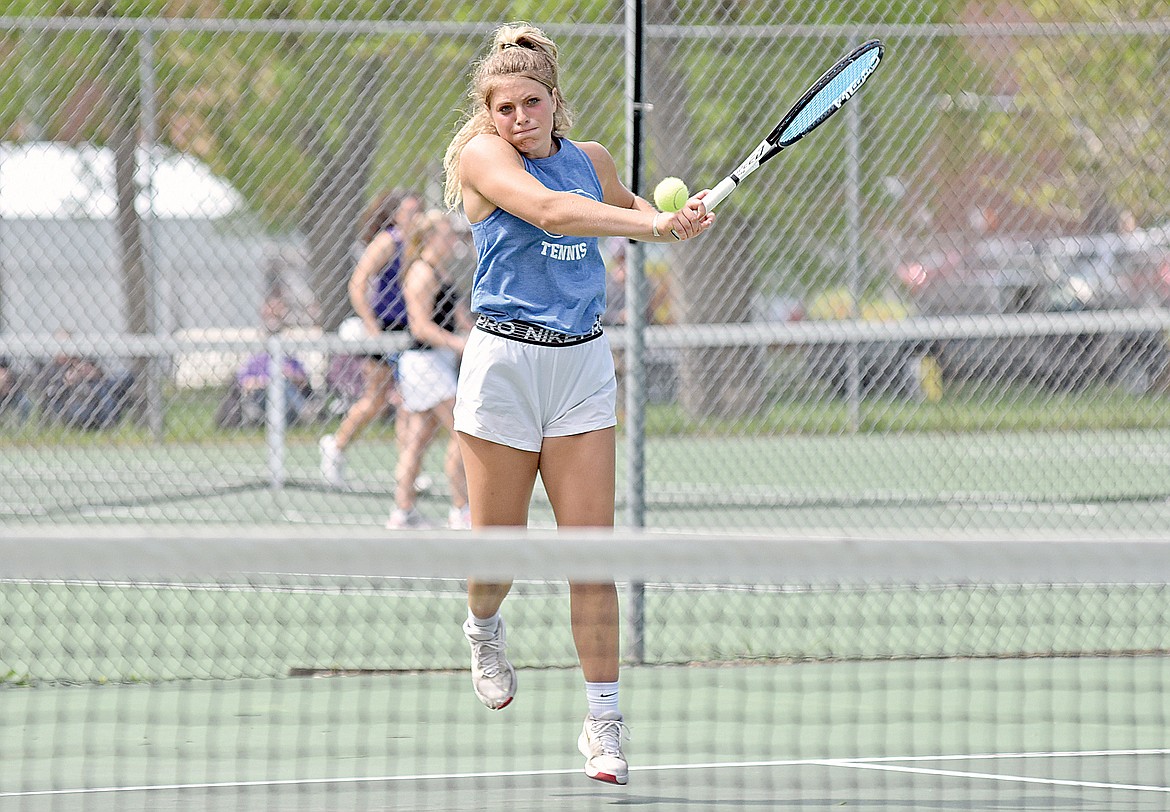 Wildkat Hannah Schweikert plays against Whitefish's Gracie Smyley in the girls singles championship match at the state tournament in Billings on Friday. (Whitney England/Whitefish Pilot)
The Columbia Falls girls took fourth and the boys took seventh at the state A tennis tournament in Billings last week.
Hannah Schweikert was second, losing to Whitefish rival Gracie Smyley in the championship in straight sets, 6-4, 6-3 in a match that was closer than the score would suggest.
Schweikert was up 3-0 in the first, before Smyley came back to get the win in a hard-fought battle.
Schweikert dropped Eliana Foss of Hamilton in straight sets 6-2, 6-2 in the semifinals. On the boys' side, Josh Currie of Havre dropped Niels Getts 6-3, 3-6, 6-3 in the semifinals. Getts took fourth, losing to Jayce Cripe of Whitefish, 6-3, 6-1. Polson won the girls title and Havre won the boys title.
---