Get one free beer at walk-in vaccination clinics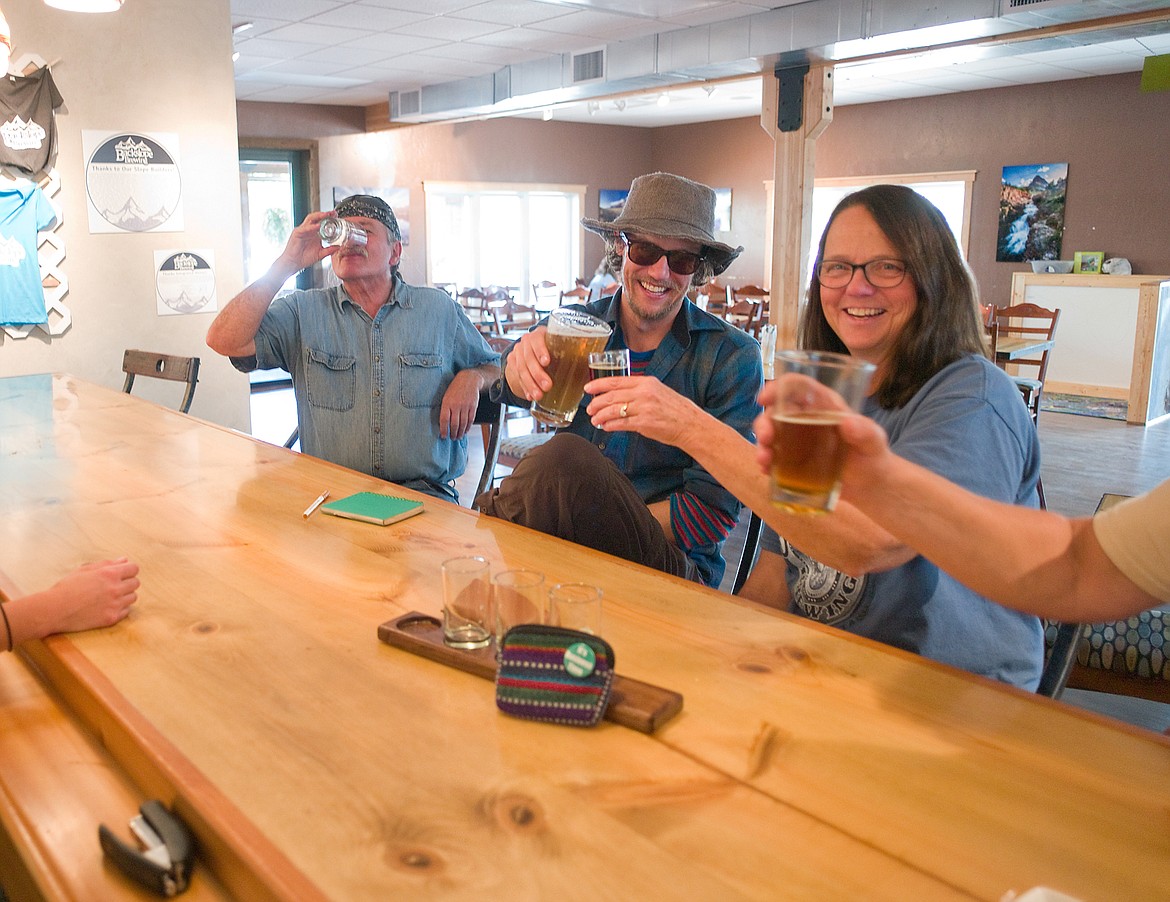 Folks enjoy a beer at Backslope Brewing in this file photo.
The Flathead City County Health Department has teamed up with Backslope Brewing in Columbia Falls and Bias Brewing in Kalispell for a walk-in vaccination clinic for individuals 18 and older on June 9 and 10.
Folks 21 and older will get one free beer to boot.
The clinic on Wednesday, June 9 will be held at Backslope Brewing in Columbia Falls from 2 p.m. to 6 p.m. The clinic on Thursday, June 10th will be held at Bias Brewing in Kalispell from 4 p.m. to 8 p.m.
"Providing vaccination events at local businesses will offer our community members the opportunity to get their COVID-19 shot in a low-key, fun environment with a trusted network of friends, healthcare providers, and business owners," Erica Lengacher RN, MPH with the department said. "We are hoping that those who have been hesitant about getting vaccinated or haven't been able to fit it into their schedule will come with questions and are ready to enjoy some local food and brew!"
Any local businesses that are interested in hosting a pop-up vaccine clinic may contact Joe Russell at the Health Department at 406-751-8155.
---