Erickson wins twin titles at state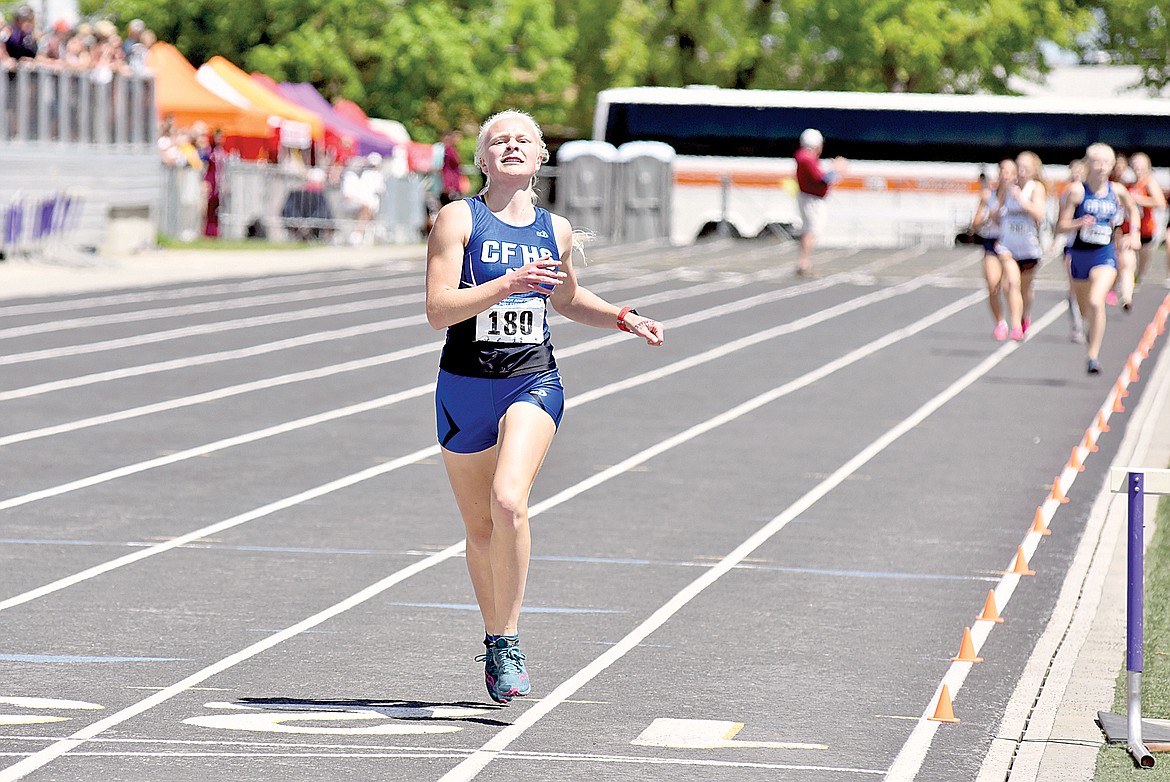 Columbia Falls' Lara Erickson runs to a first-place finish in the Class A girls 1600 meter run finishing 7 seconds ahead of her sister Siri Erickson who came in second place at the Montana Class A-B State Track and Field Meet in Laurel on Saturday. (Whitney England/Whitefish Pilot)
by
STAFF REPORT
Staff Report
|
June 2, 2021 8:30 AM
Lara Erickson took home state A titles in the 1,600 and 3,200 meter races and the girls as a team took third at the state meet in Laurel last week.
Erickson ran the 1,600 Saturday in 5:14.43. Her sister, Siri Erickson, came in second with a time of 5:21.99.
The sisters also went first and second in the 3,200 on Friday. Lara ran a 11:28.30, Siri a 11:50.27.
The girls 100 relay did well, taking third with a time of 50.98.
Hannah Sempf was fifth in the pole vault, clearing 10 feet even. Her sister Ally Sempf was sixth in the 100 with a 13.15.
The girls also took third in the 400 relay with a 4:11.09.
In the field, Alexis Green was fourth in the triple jump with a 34-03.
On the boys' side, Richard Role was sixth in the 800 with a 2:02.38 and Allec Knapton was third in the discus with a 146-2.
Hamilton won the boys title, Laurel the girls.
---