Frozen Moose project up the North Fork expected to go ahead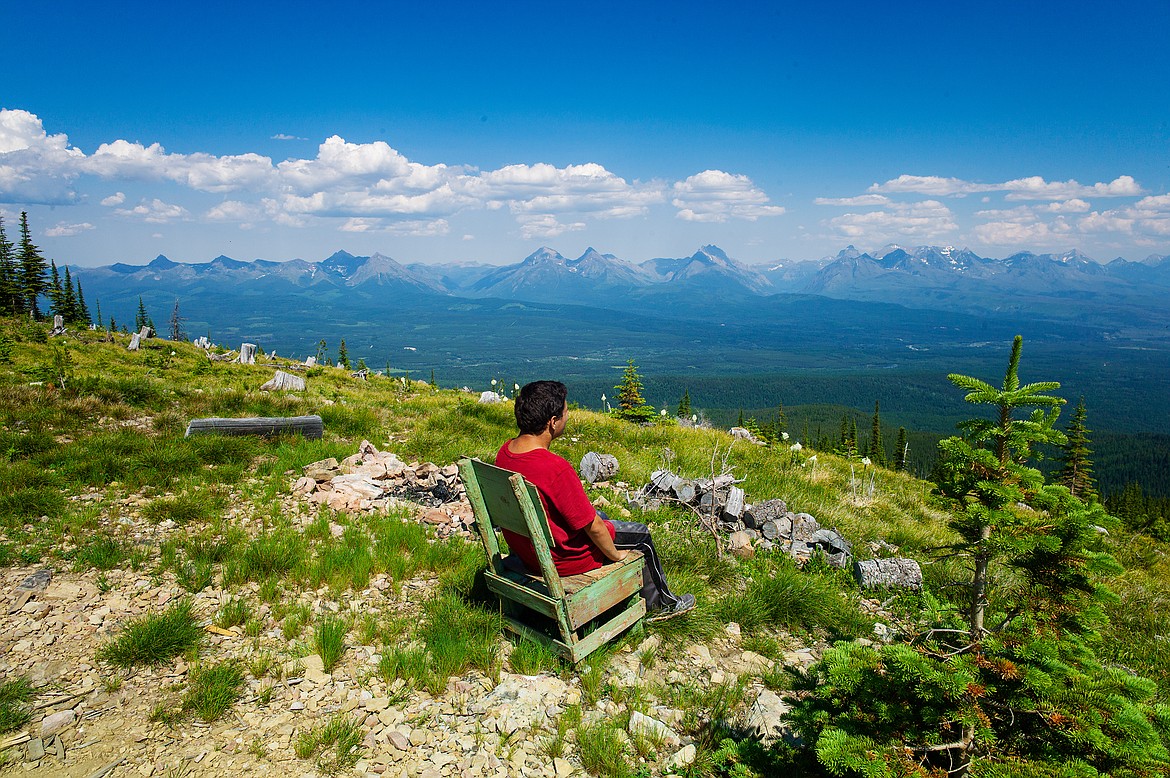 The Frozen Moose project would include a wide swath of the North Fork. Here, a hiker enjoys the view from Thoma Lookout.
by
CHRIS PETERSON
Editor
|
July 28, 2021 7:15 AM
The Flathead National Forest plans on going ahead with the Frozen Moose project, Hungry Horse/Glacier View district ranger Rob Davies told the crowd at the North Fork Interlocal recently.
The project would include about 3,180 acres of commercial logging to varying degrees and another 4,070 acres of non commercial thinning and other treatments.
All told, timber harvest would be about 11.1 million board feet.
There's a myriad of cutting units with the project up Red Meadow Creek, Moose Creek, Hawk Creek, Whale Creek, Trail Creek and several units near the North Fork Road Road extending from near Polebridge to the Canada border.
A recent lawsuit by several environmental groups challenged the way the Flathead National Forest manages and build roads in grizzly bear and bull trout habitat. A federal judge ordered the Fish and Wildlife service to go back and re-examine the biological opinion on roads.
But that shouldn't stop Frozen Moose, which does call for some new and temporary roads in the North Fork, Davies said.
He said they would go forward until told otherwise. Large parts of the project could go forward without the new roads anyway, as they're already adjacent to existing roads.
In other Forest news:
• Davies urged residents to get involved in the Comprehensive River management plan meetings this fall. The plan will set the future of river management and crowd control. Davies reiterated there's the possibility of a permit system to float some sections of the North Fork. Residents expressed frustration at the crowds and the lack of respect for the landscape, as floaters have been blaring music from their rafts. The hope is to get funding for permanent river ranger on the district.
• The historic Ford Cabin should see some restoration work this summer.
• Davies said the district saw more trail funding this year and trails in the area should see more work than they've seen in past years.
---