50 acre fire reported just northwest of Polebridge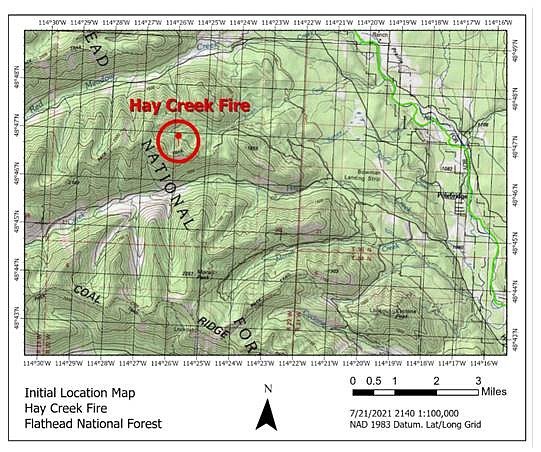 A map of the Hay Creek Fire
The Flathead National Forest reported a 50 acre wildfire about 3 to 5 miles and slightly northwest of Polebridge Wednesday night.
The Hay Creek fire is between Coal Ridge and Red Meadow Creek. It is the first large wildfire reported in the area.
Two type 6 engines and 10 firefighters were on the scene and three helicopters were dropping water on it.
Today could be challenging fire day, as gusty winds from a dry cold front are expected.
The cause of the fire was unknown at this time.
The Forest reminds people that stage 1 fire restriction are in place and they will enter stage 2 restrictions, which means no campfires, even in developed areas, are allowed.
---