Marlyce Ann Gehrke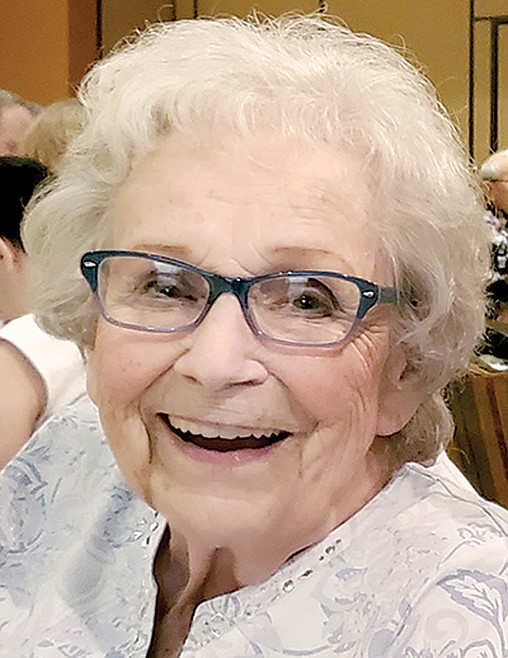 |
January 27, 2021 7:00 AM
Marlyce Ann Gehrke, 84, passed away Saturday, Jan. 16, 2021 at Brendan House in Kalispell.
She was born to Alfred and Cecelia Dahl on June 12, 1936 in Beltrami County, Minnesota. She was the oldest of five children.
She married Frank Gehrke Feb. 6, 1952.  The couple had five children.  During this time, Marlyce worked for many years at Ah-Gwah-Ching nursing home and the Bemidji hospital.
 She later married Richard "Dick" Gehrke July 18, 1969.  They had two children and then moved to Montana in 1977.  She worked in respiratory care at Kalispell Regional Hospital and then as a caregiver for Flathead Industries Community Homes. She enjoyed camping by creeks, cooking, crocheting, sewing, and reading.
Marlyce will also be remembered for her love of travel.  She traveled the country but also took a trip to Sweden in 2004 with her sister Linda where they visited their grandfather's homestead. She made numerous trips to Oregon to visit one of her granddaughters, Chantell Gutierrez-McCoy. She loved spending time with family and, of course, her beloved pets.  
She was preceded in death by Frank and Richard; her parents; siblings Eileen Dahl, Jean Dahl, Jack Dahl; and daughter Yvonne "Sis" Gutierrez.
Marlyce is survived by her children, Maureen Gylland, Larry (Sandy) Gehrke, Keith (Sue) Gehrke, Kenneth Gehrke, Vicki (Dave) Wirkus, and Dennis Gehrke; a sister, Linda (Steve) Waale; 15 grandchildren and many great-grandchildren, nieces and nephews.
Marlyce has been cremated and no services are scheduled locally at this time.
---