Arthur G. "Jerry" Jackson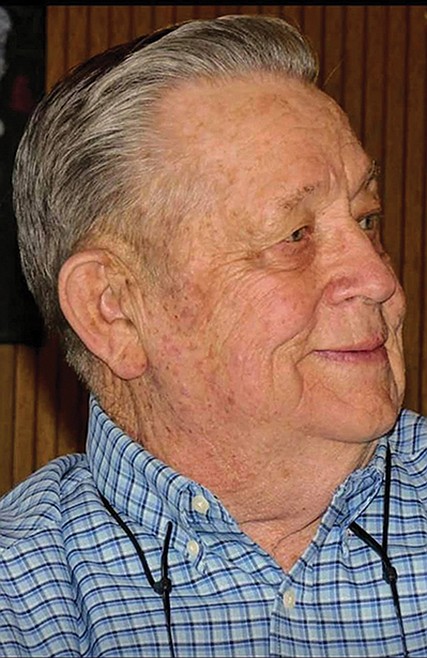 |
January 27, 2021 7:00 AM
Arthur G. "Jerry" Jackson, 88, walked the path to Our Lord on Jan. 20th, 2021 after many battles with cancer. He was born Sept. 17, 1932 to Lawrence and Aldythe Jackson in Enterprise, Oregon.
In his younger years growing up in Boise, Idaho with his parents and brothers Larry and Dennis Jackson; he played college football for the Boise State Junior College, now known as Boise State College. Among many other things he always prided himself on making the first touchdown on the first new 10,000 seat Bronco Stadium, "Go Broncs." He is a true blue Bronc fan. Here he was an all-around athlete and competed in many sports such as track (shot put), swimming, football, baseball and lettered in all he did. In the off seasons and in his spare time he enjoyed hunting and fishing before he entered the Army in 1952 as part of the first Calvary Division and was honorably discharged with a purple heart in 1955.
In 1957 he married Janet Garrin from Missoula and had two children. He spent his years providing and raising his family with a gentle hand, words of wisdom and a deep sense of respect for life with a little humor. He prided in his children supporting them in their sports and ensuring they experienced all that life had to offer in and out of the woods. As a family they hunted, fished, camped and traveled all over the northwest, where it continued with his grandchildren in the next Jackson generation.
In 1974 he moved his family to Columbia Falls where his children graduated from Columbia Falls High School and he became the safety director at Plum Creek Timber Company. Jerry was elected on the board of directors for North Valley Hospital shortly after the move when it was approved to purchase the hospital and nursing home where the name was changed from St. Martin's to North Valley Hospital District. His timber industry knowledge moved him to Bellingham, Washington for a short period before retiring in 2006 when he moved back to Montana to watch his grandchildren grow in the beauty of the wilderness. One of his greatest loves in life was to sit on the river banks and heckle his son and grandsons about their fishing techniques and modern accessories and take part in his granddaughters' victories of the "bigger buck" competition. For the last 13 years he was able to include those loves with two great- granddaughters who will now carry the torch and traditions of their fathers and honor the man who started it all. In these years he spent time with his daughter where they together worked on many small projects, enjoyed family gatherings and processed the families' successes as well as securing that special father-daughter bond.
He is preceded in death by his parents Lawrence and Aldythe Jackson; his brothers Larry and Dennis Jackson, among others.
He is survived by his son Todd (Cathey) Jackson of Columbia Falls; daughter Christina Jackson of Columbia Falls; granddaughter Mandy (Jack) Downes of West Glacier; Cory Jackson of Kalispell; Nathan Hagen of Columbia Falls; Brandon Jackson of Alaska; great-granddaughters Alauna Hagen and Alexis Anderson both of Columbia Falls; many nieces and nephews in Boise Idaho; sister-in-law Wanda (Bill) Nooney of Missoula; and many extended great- and grandchildren in Missoula and Boise, Idaho.
A celebration of life will be held at a later date.
Forever loving you Dad, Grandpa, Papa Papa, Uncle, Brother and Jerry.
Columbia Mortuary in Columbia Falls is caring for the family.
---