Nichols looks to attend West Point after high school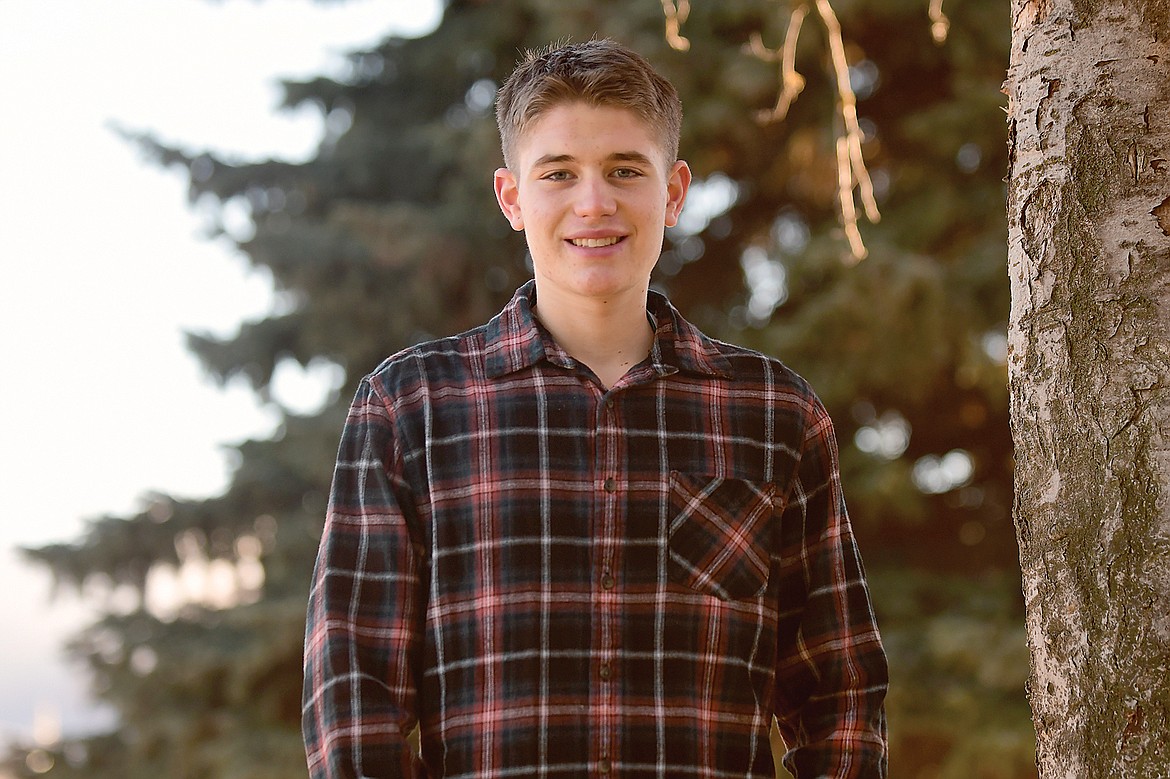 Columbia Falls senior Winslow Nichols received a principal nomination to West Point by Gov. Greg Gianforte. (Teresa Byrd/Hungry Horse News)
by
TERESA BYRD
Staff Writer
|
January 13, 2021 1:00 AM
Since his freshman year, Winslow Nichols has dreamed of joining the United States Military Academy corps of cadets at their training grounds on the historic, once militarily strategic, Hudson River plateau known as West Point.
Now entering the last stretch of his high school career, the Columbia Falls senior is finally seeing the dream he's worked so diligently towards over the past four years begin to materialize after he received several nominations for the Academy last month.
Chief among them was a principal nomination from then-Rep. Greg Gianforte, commending Nichols as his top choice among state applicants.
Nichols, an accomplished athlete and scholar with an uplifting outlook on always working hard and doing better, also won the first alternate nomination of Sen. Steve Daines as well as a nomination through the Montana National Guard, of which Nichols is already a member.
Coming from a long line of military men, from uncles to grand and great-grandfathers serving in the Army, Marines and Navy, Nichols accepts the honor of being nominated for West Point, and graduating as a commissioned officer, with gravity.
"When you're leading, it's not just your life at stake," said Nichols. "Your decisions affect everyone you're in charge of, and their lives, and you've got to be conscious about that. It's a big responsibility."
Beyond becoming a leader in defending his nation, Nichols was drawn to the humanitarian possibilities of the military and the opportunity to experience the world, especially through deployment in the army.
"I love to travel and get to see new places," said Nichols. "And [in the Army] you're able to impact people on a one-on-one level. I could be in a village and interact with the people— like if it's helping some child say in a remote part of Iraq or Afghanistan or Africa, and be able to provide them with basic medical supplies or medical attention. Indirectly, every day when you're stationed overseas, you're helping everyone in their country just by keeping people safe."
The Academy is currently reviewing this year's nominations, and Nichols says he expects to hear whether or not he has been officially accepted as one of the institution's 4,000 cadets sometime in February or March.
If accepted, Nichols heads to New York in June to complete a six-week basic training before starting his "plebe" year at West Point.

Nichols plans to major in engineering and hopes to serve a 20 year career before possibly settling back in Montana to practice his degree.
---