Maverick Bench passes away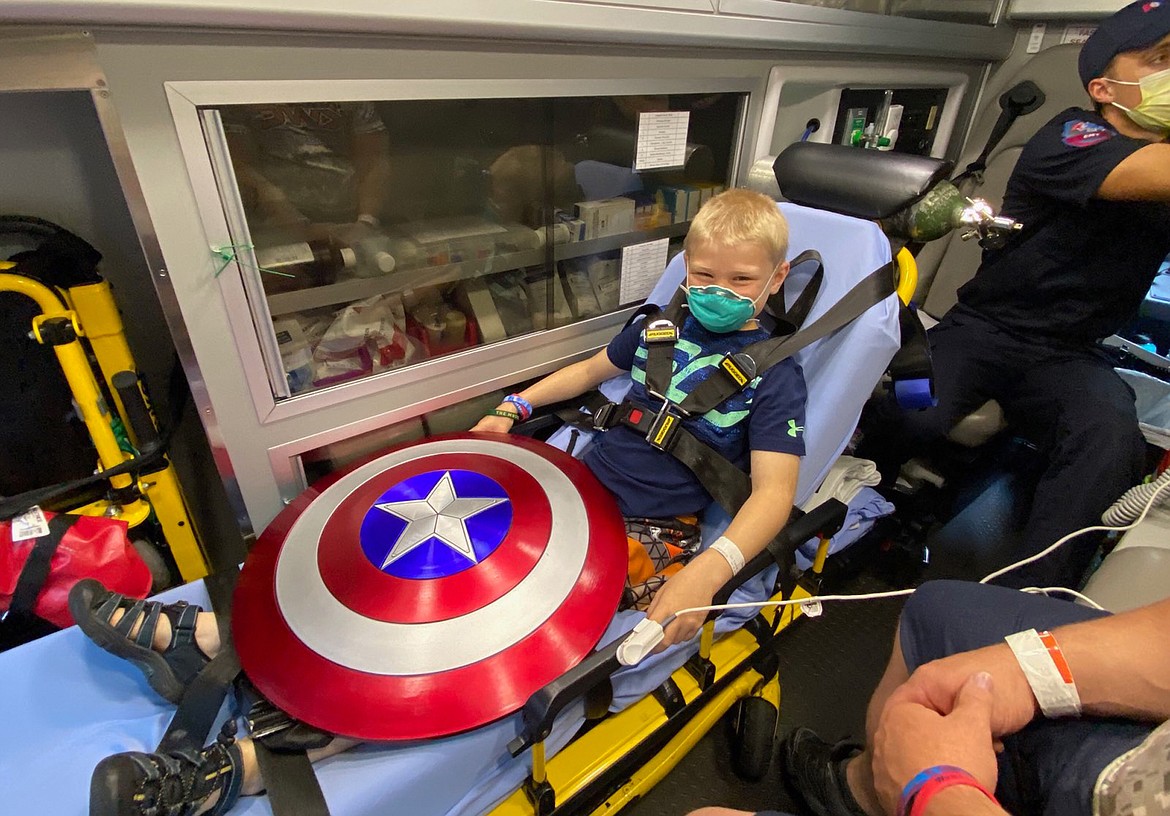 by
JEREMY WEBER
Daily Inter Lake
|
January 13, 2021 1:00 AM
The Kila boy whose battle against aplastic anemia had rallied tens of thousands to his cause succumbed to the illness early Monday morning in a Denver hospital.
A host of fundraisers were held for the family, including a fun run in Columbia Falls organized by the Lions Club.
Nine-year-old Maverick Bench received two bone marrow transplants and a number of other treatments during his eight months at the hospital, but the young man who showed incredible courage and determination during his illness passed away shortly after 5 a.m. surrounded by his family.
"Maverick was the strongest kid I have ever met — the strongest person I have ever met. He died on three separate occasions and fought back. To lose him now, after all of that, is just tough," his father, Logan Bench, said.
When it looked like Maverick was improving enough that the doctors thought he might be discharged around Christmas time, Maverick refused to open his presents until his brothers could be with him.
"We still have all of his unopened presents. All he wanted was to be able to see his brothers. I would like to think that Maverick knew his brothers were finally there at the end," Logan said. His ability to draw others together was apparent with the formation of Maverick's Army, a Facebook support group that had grown to include more than 25,000 followers. Daily updates kept his supporters up to date with his treatments, struggles and accomplishments.
Logan said the family will find a way to help everyone come together to help share in a celebration of Maverick's life.
"We are going to rent out the fairgrounds, and if they won't let us do that then we will figure something else out," he said. "There will be a huge memorial and party for Maverick, that's for sure. I just don't know when or where yet. There are so many people that have been following him and they deserve some closure."
---