Yesterdays: Freight train pileup dumps cars into Middle Fork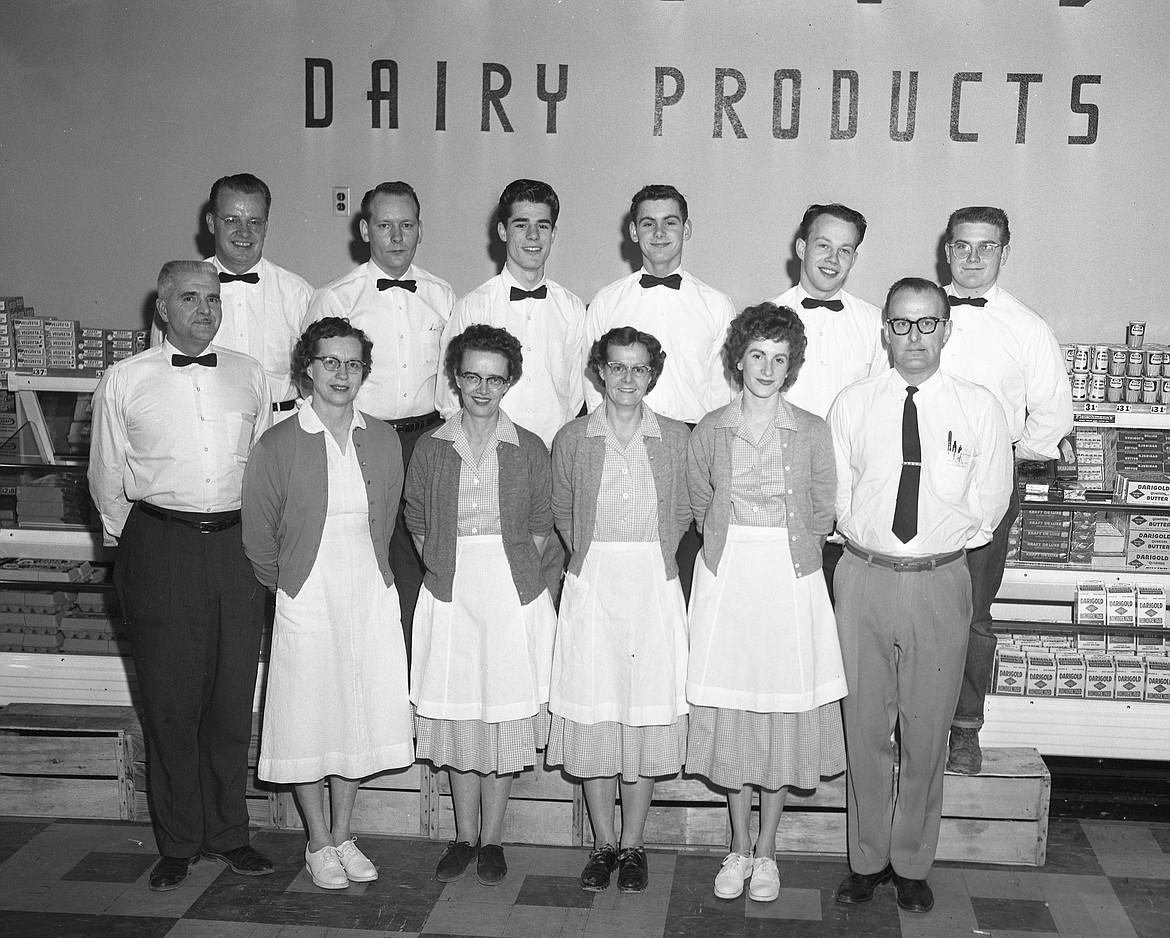 The crew at the B&B. February, 1961. (Mel Ruder photo)
|
February 17, 2021 7:00 AM
70 years ago
Feb. 16, 1951
Glacier National Park rangers were starting their annual game surveys. The prior year the park estimated it had 2,600 elk, 615 whitetail deer, 1,030 mule deer, 850 mountain goats, 150 moose, 170 bighorn sheep, 305 black bears and 115 grizzlies. Of course, they didn't expect to count any bears during the winter survey.
60 years ago
Feb. 17, 1961
The Columbia Falls Parent Teacher Association was having a meeting to examine why kids dropped out of high school. The drop out rate for boys was about 8% and the drop out rate for girls was about 3%. About 56% of the girls who dropped out of school to get married were juniors, though the actual number wasn't very high.
50 years ago
Feb. 19, 1971
A 57-car freight train pileup five miles east of West Glacier dumped several cars into the river. There were no injuries and a tanker car that went into the river was empty. "I felt a dip on the left front of the engine and reached for the air, but she was all gone," said engineer Melvin E. Dortch.
40 years ago
Feb. 19, 1981
Clifford Hummel, 29, of Arizona, was killed after his motorized hang glider crashed in a local farmer's field off LaSalle Road. The accident happened after Hummel made some maneuvers and the glider went straight down in to the ground. Hummel later died from his injuries. Glacier National park officials were worried about logging north of the border that could impact the water quality of streams that flowed into the park.
30 years ago
Feb. 14, 1991
Columbia Falls took third at the state A wrestling meet. Rich Vasquez and Ray Hoerner took individual state titles. The foundation for the new Alberta Visitor Center was in place in West Glacier.
20 years ago
Feb. 15, 2001
The Columbia Falls Aluminum Co. announced it would cut 42 salaried positions at the plant, though the company at the time claimed it would restart in 2002. The plant had stopped producing aluminum in January.
10 years ago
Feb. 16, 2011
The state was considering closing the Montana Veterans' Home entirely and giving veterans vouchers to live out their remaining years in nursing homes. The idea went over like a lead balloon with the public.
---