Wildcats bested by Vikings at home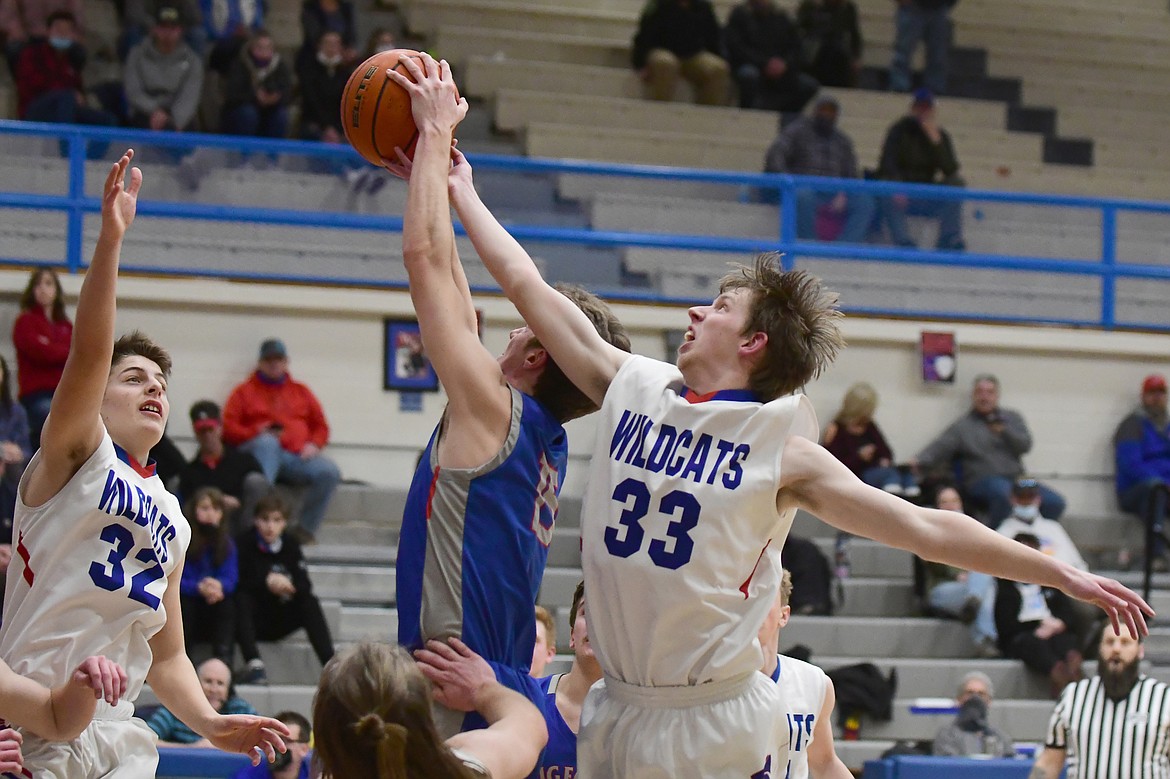 Aaron Trueblood battles for the ball in a game against Bigfork on Tuesday. (Teresa Byrd/Hungry Horse News)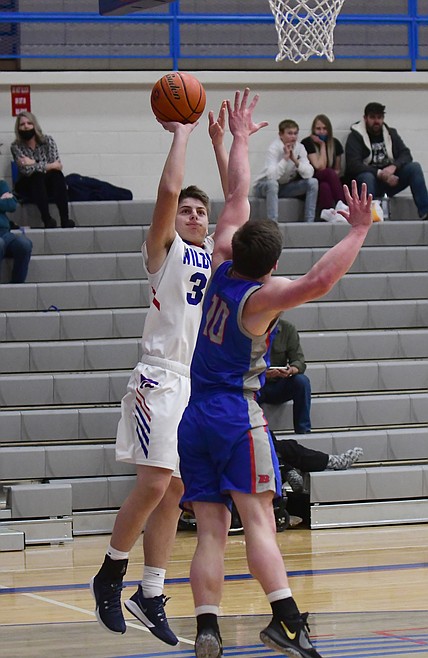 Cody Schweikert takes a shot in last Tuesday's game against Bigfork. (Teresa Byrd/Hungry Horse News)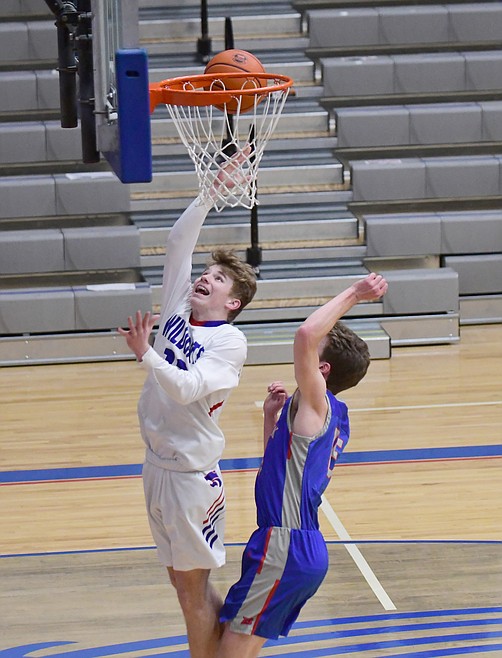 Alihn Anderson with a shot against Bigfork on Tuesday. (Teresa Byrd/Hungry Horse News)
Previous
Next
by
TERESA BYRD
Staff Writer
|
February 17, 2021 7:00 AM
Columbia Falls boys basketball dropped last week's game against Bigfork, 64-52, at home Tuesday evening.
The Cats kept lockstep with the Vikings throughout the first half, finishing the first quarter tied at 12-12 and ending it at the break with only a two point deficit, 27-25.
But in the third quarter the Cats entered what head coach Chris Finberg referred to as a microcosm of the latest trend of the team's season, where, after falling behind by seven or eight points there's a tendency to aim for gaining it all back with quick points in one possession.
"We're kind of living and dying with the three-pointer right now," said Finberg.
Despite finishing the third quarter down 16 points at 47-31, the Cats were able to take what became an 18-point deficit in the fourth, battle back and bring it to within six points with about a minute and a half left in the game before the Vikings pulled away to end it with a 12-point lead.
Jace Hill led the Wildcats with 20 points, followed by Cade Morgan and Alihn Anderson each with eight, Mason Peters with seven, Allec Knapton with six and Aaron Trueblood with three. Knapton had 12 rebounds.
Columbia Falls played Stevensville at home Tuesday after presstime and will play Ronan at home for senior recognition night at 7:15 p.m. on Thursday. The Cats then hit the road to play Browning at 6:15 p.m. on Friday.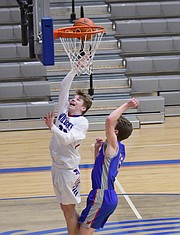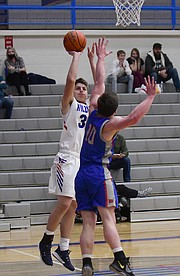 ---