Last week saw coldest temps of the winter season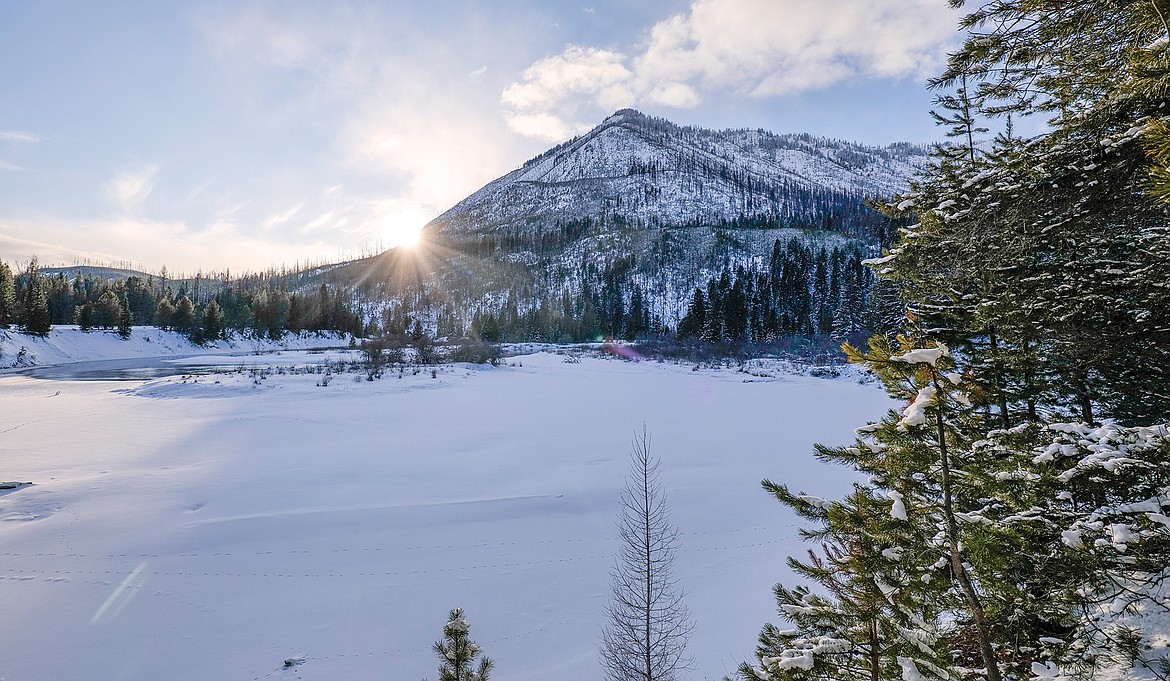 The sun sets on a frigid evening in Glacier National Park last week. (Chris Peterson photo
|
February 17, 2021 7:00 AM
The region saw the coldest temperatures of the year last week.
A station in West Glacier recorded a low of 17 below zero Fahrenheit Feb. 10, then 24 below Feb. 12 and 20 below Feb. 13.
Polebridge dipped to 23 below Feb. 9 and 10, then 34 below Feb. 12, and 28 below Feb. 13.
As of Monday, temperatures were a veritable heatwave, with lows just 7 below by early Monday morning, though they it did drop down to 8 below just before midnight Sunday in West Glacier.
This was the coldest weather we've had this winter since October.
At the Glacier Park International Airport, the coldest morning was Feb. 13 at 11 below zero, though folks in Columbia Falls reported temperatures well below that.
A station in Hungry Horse had a 17 below reading Feb. 13 and 21 below Feb. 12.
The cold temperatures didn't come with much snow — just a dusting — but this week is expected to be snowy, though warmer, with highs in the 30s and lows in the teens and 20s, depending on elevation.
The Flathead River Basin snowpack is slightly below average, at 97 percent snow water equivalent, though the precipitation for the water year is slightly above average at 105 percent.
That's because earlier storms this winter fell as rain instead of snow, particularly at lower elevations.
---