Brawlers drop Bulldogs, Ronan in duals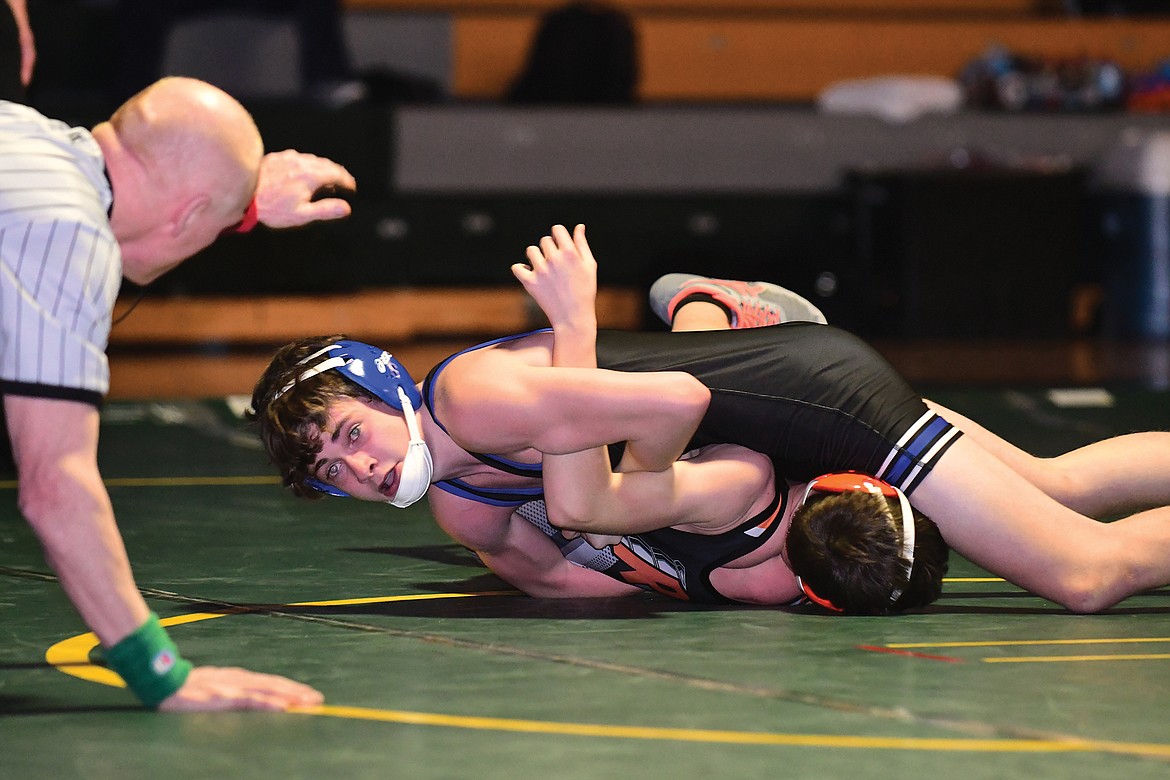 Connor Venezio earns nearfall in a match against Ronan on Saturday. (Teresa Byrd/Hungry Horse News)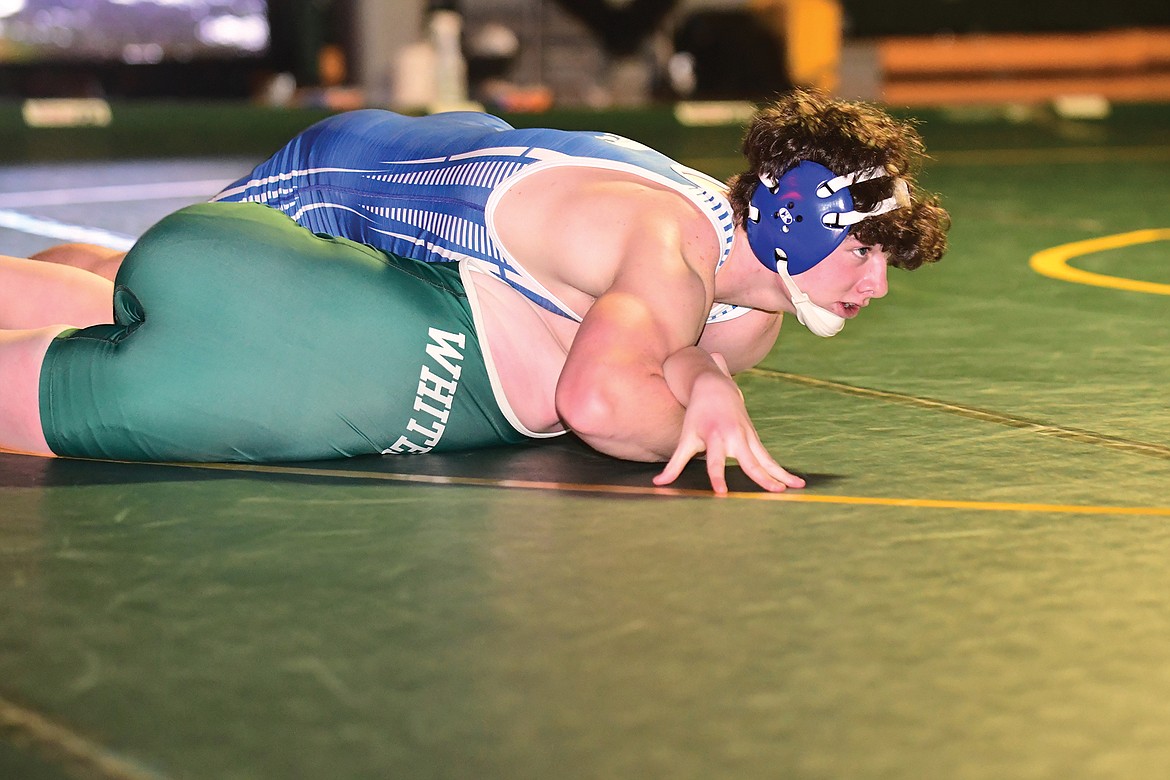 Isaiah Roth looks for the pin to be called in a match against Whitefish's Rylan McDaniel on Saturday. (Teresa Byrd/Hungry Horse News)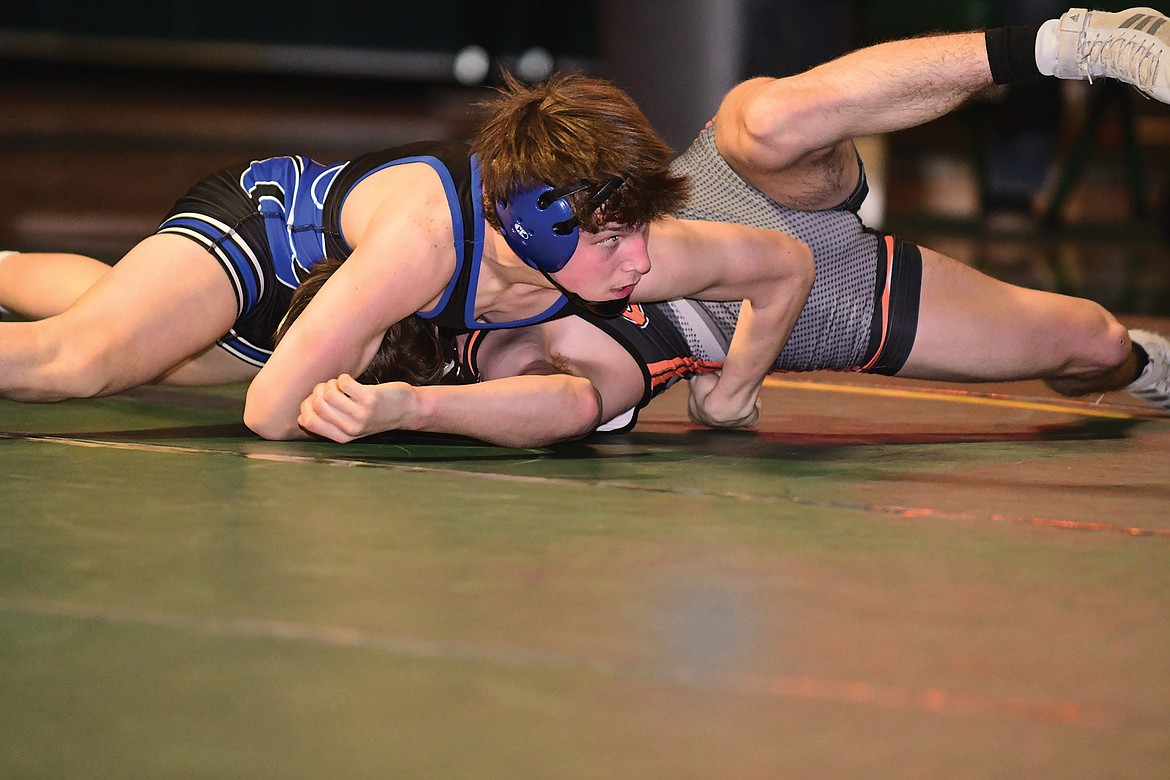 Wildcat Orion Barta goes for the pin against Ronan's Trevor Bartel on Saturday. (Teresa Byrd/Hungry Horse News)
Previous
Next
by
TERESA BYRD
Staff Writer
|
February 17, 2021 7:00 AM
Wildcat wrestling competed once last week in a double dual against Whitefish and Ronan on Saturday in Whitefish after Thursday's home dual with Eureka was canceled.
The MatCats had a good showing against some tough competitors, said head coach Jessie Schaeffer. Columbia Falls defeated Ronan 44-27 and Whitefish 33-30. A notable match occurred against Ronan, said Schaeffer, when Wildcat Lucas Thacker (170) defeated Chief Daniel Collins Bishop 6-0.
Wildcat Tyler Gilfry (113) had a standout match against Whitefish, defeating well-ranked Bulldog Nathan Sproul 7-5 in overtime. The MatCats hit the road on Thursday to compete against several teams starting at 5 p.m. in Frenchtown. The brawlers then return home for a mixer style meet starting at 1 p.m. on Saturday for the last regular season competition of the year.
Columbia Falls (44) vs. Ronan (27)
103: Ian Dillard (RNAN) over Cash Byrd (COFA) (Fall 3:20)
113: Tyler Gilfry (COFA) over (RNAN) (For.)

120: Josiah Kilman (COFA) over (RNAN) (For.)

126: Orion Barta (COFA) over Trevor Bartel (RNAN) (Fall 1:03)
132: Justin Windauer (COFA) over Beaudean Decker (RNAN) (Fall 5:04)
145: Isaiah Roth (COFA) over Caleb Cheff (RNAN) (Fall 3:07)

152: Trey Torpen (COFA) over (RNAN) (For.)

160: Rowdy White (COFA) over (RNAN) (For.)

170: Lucas Thacker (COFA) over Daniel Collins Bishop (RNAN) (Dec 6-0)
182: Tristan Fisher (RNAN) over (COFA) (For.)
205: Jasen Rodda (RNAN) over (COFA) (For.)
285: Max Morency (RNAN) over Josh Price (COFA) (Fall 1:57)
Columbia Falls (33) vs. Whitefish (30)
103: Cash Byrd (COFA) over (WHIT) (For.)
113: Tyler Gilfry (COFA) over Nathan Sproul (WHIT) (SV-1 7-5)
120: Logan Riley (COFA) over (WHIT) (For.)
126: Angelo Castro (WHIT) over Josiah Kilman (COFA) (Fall 5:18)
132: Justin Windauer (COFA) over (WHIT) (For.)
138: Ty Allen (COFA) over Carter Moran (WHIT) (Fall 1:02)
145: Isaiah Roth (COFA) over Rylan McDaniel (WHIT) (Fall 1:03)
152: Jack Akey (WHIT) over Trey Torpen (COFA) (Dec 6-3)
160: Rylee Creasey (WHIT) over Rowdy White (COFA) (Fall 2:42)
170: Camren Ross (WHIT) over Lucas Thacker (COFA) (Dec 8-4)
205: Ashton Akey (WHIT) over (COFA) (For.)
285: Brian Sweeney (WHIT) over Josh Price (COFA) (Fall 3:16)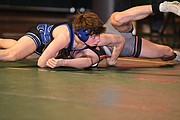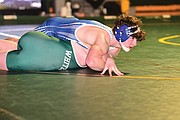 ---