Dick Downen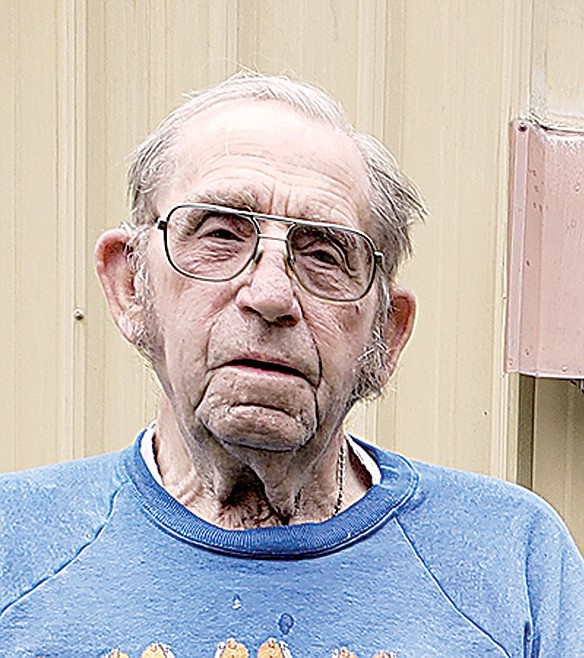 |
February 10, 2021 12:25 AM
Our much-loved father, grandfather and great-grandfather has gone to the great fishing hole in the sky. Longtime Columbia Falls resident Dick Downen died Feb. 2, at Kalispell Regional Hospital of natural causes.
His family was in the process of moving from the Plentywood area to the Flathead Valley in the fall of 1935 but the Model T broke down in Browning so they stayed until spring. He was born March 3, 1936 in Browning, the son of Archie and Persis Downen.
Once in the Flathead, they settled in the Coram area for a few years. In 1942, the family moved to Columbia Falls where he attended school. He often told the story that their house was one of
the first to be connected to the city septic system.
His aunts and uncles would gather to watch in amazement at the flush toilet – until his mother would shoo them out of the bathroom.
He and Dorothy DeFlyer were married Jan. 6, 1962 and they had three children, Rebecca, Richard and Debra.
He worked as an ironworker in many Montana locations and in states as far away as Arizona and Minnesota. He later worked at Columbia Falls Aluminum Co. until his retirement and continued to live in Columbia Falls. He was an avid fisherman and hunter and enjoyed anything outdoors – especially if it could be shared with his children and grandchildren.
He was preceded in death by his parents, two sisters, Ardis Richmond and Irene Darling, his brother, Stan Downen and his son Rich Downen. He is survived by sisters, Clarice Harrison of Whitefish and Arlene Rowe of Columbia Falls; his daughters, Rebecca Hamilton (Olen) of Kalispell, Debra Downen (Scott Syme) of Spokane,Wash. and numerous nieces and nephews.
He is also survived by his grandchildren, Anna and Adam Cayco of Fairview, Sarah Downen of Columbia Falls; Emily and Zac Fisher of Cartwright, North Dakota; Adrienne Dotson (Dylan) of Tucson, Arizona; and Allyssa Dotson and Jerad Dotson of Spokane. He also had three great-grandchildren, Eden and Rhett Fisher and Parker Cayco.
Also missing him will be his faithful companion and sidekick, Trouble the cat.
Cremation has taken place and no services are planned at this time. A celebration of his life will be held in the summer when his ashes will be spread on the local rivers he loved so much.
---