Kathryn (Kitty) Bump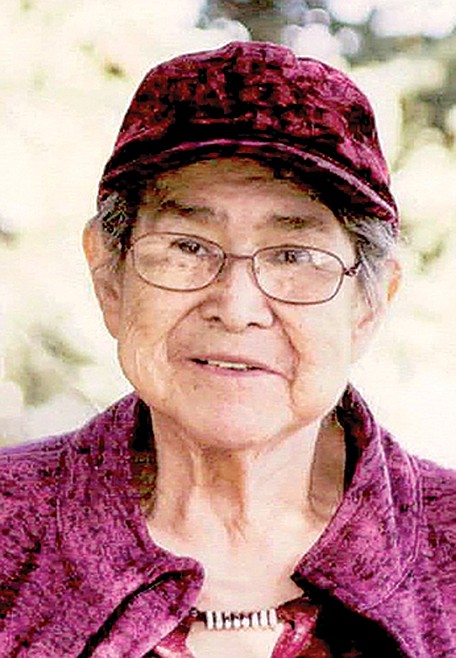 |
February 3, 2021 7:00 AM
Kathryn (Kitty) Bump, 78, of Columbia Falls, left this earth to join her lord and loved ones on Jan. 29, 2021. We will miss her ever so much.
She was born to John and Edith Dragonfly on April 22, 1942 in Harlem, Montana.
She married Jerry Ivers on July 23, 1960 and they had four children together. She stayed at home taking care of the children while living in Summit, then Essex, then Hungry Horse until she and Jerry divorced.
She then married the love of the rest of her life, Larry Bump, on April 27, 1985. Together they traveled to Alcoholics Anonymous conventions where Larry was a favored, well-known speaker. Mom was sober for 40 years at the time of her death.
She was an accomplished seamstress and crafter. She made most of her children's clothes when they were little, she made Barbie doll clothes for her girls and later made and sold them at art and craft shows. She made amazing pillows and so much more, that she also sold at shows. Her items were quite popular locally and on the reservation. She could make that sewing machine do anything!
She worked at the Montana Veterans' Home for several years after she and Larry married. After that she owned and operated her child care facility, Four Directions Day Care in Columbia Falls with her daughter Brenda until she retired.
She is preceded in death by her parents, John and Edith Dragonfly; her brothers Malcolm (Ixie), Dragonfly, and John (Junior) Dragonfly; her sisters Evelyn (Babe) Gibbs, Eleanor Toysen, Luana (Bubbles) Fossler.

She leaves behind two sisters, Margaret (Maurice) Burns and Pat Clark (Bud); her children Fran Ivers, Rhonda Miller (Wayne), Brenda Ownes and Malcolm Ivers (Bonnie); seven grandchildren, Spencer, Chris, Cortney, Cassy, Derrick, Jessica, Jonathon and Jordan; and 14 great-grandchildren and many nieces and nephews as well.
A Rosary will be held at St. Richards Catholic Church on Feb. 8, 2021 at 4 p.m. A memorial service to celebrate her will be held this summer at a time to be determined. Columbia Mortuary in Columbia Falls is caring for the family.
---