David Yeats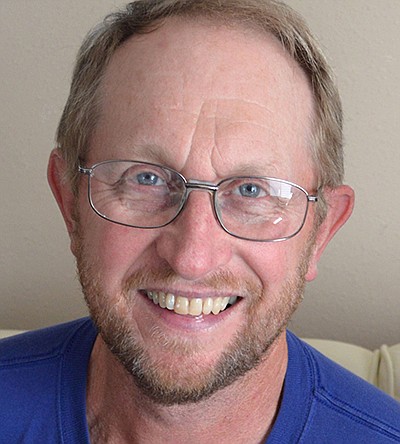 |
December 29, 2021 7:45 PM
David William Yeats was born in Whitefish on Aug. 17, 1949, to Albert and Helen (Garland) Yeats. He passed away Dec. 22, 2021, after a yearlong battle with a glioblastoma brain tumor.
As a boy Dave roamed the neighborhood, climbing trees, playing baseball and venturing to Cow Creek with his pellet gun. When he got a bit older, he bicycled farther from home with his brothers and friends, exploring Haskill and Walker Creeks. At that age, fishing was everything to him. He became at home in the out of doors, a skill he carried with him throughout his life.
When he was 10 his father passed away and his Grandpa Garland became an important figure in his life. He spent hours at the Garland farm northwest of Whitefish, "hunting" mountain lions and trying to shoot porcupines at night by spotlight.
His mother married Chuck Andersen in 1962 and Dave became a laborer in Chuck's construction endeavors. He also worked after school and weekends at the JC Penney store in Whitefish, stopping by the bakery on the way home for five cent maple bars before heading home for dinner.
As he grew, his adventures afield took him farther from home, and the tales of those adventures grew more unbelievable. Without a mentor, he taught himself to hunt, and then became a mentor to others, including his brothers, friends, and later in life, his wife and son. He learned to love bowhunting and became a Bowhunter Education instructor, eventually teaching for over 40 years. Dave was patient in teaching others, and loved to see them succeed, sometimes sacrificing his own harvest success. He did become one of the few bowhunters in Montana to harvest a moose, sheep, and goat, all with traditional archery equipment.
Dave graduated from Whitefish High School in 1967 and attended Flathead Valley Community College, a member of the first graduating class. He delivered furniture for Bitney's and held a work study job with the United States Forest Service (USFS).
He went to work at the Tally Lake District, USFS, as a recreation guard and later as a fire dispatcher. Dave worked for American Timber in Olney for a short time, including a stint at a small sawmill in the North Fork. No matter at what job Dave worked, he found a way to challenge himself. He was usually not satisfied with doing a job the same way others may have taught him but was always looking for a better way.
In the fall of 1973, he began working in the Spotted Bear District, USFS, operating a chain saw and cutting up logging slash. Here he met Lucille Rogers, a Columbia Falls girl, on the brush crew. In 1974 Dave started working as a seasonal carpenter in Glacier National Park.
Dave and Luci were married October 11, 1975. They made their home in Columbia Falls and Dave became a Wildcat fan, but Luci never learned to root for the Bulldogs, something Dave found difficult to understand.
Son Scott was born in 1979 and daughter Kelli in 1981. Dave became a permanent, full-time employee at Glacier, a career which eventually spanned 33 years. Some of his favorite times there were working in the backcountry, restoring cabins. He became the sign maker and upgraded that operation to a modern sign shop with capabilities that far surpassed what was previously possible.
Dave was a huckleberry picker extraordinaire. He didn't settle for just any berries but searched for the biggest. He began weighing them on a gunpowder scale and kept a record of his biggest berries for the year.
Dave joined the Columbia Falls United Methodist Church and gave of his time, talents, and treasures. He could be called upon to serve as a Sunday School teacher, a trustee charged with maintenance, to prepare Easter breakfast or to sing in the choir. He was also a member of the Columbia Falls Community Choir, always taking great joy in singing, whether in a group or in the shower.
In 2014 Dave and Luci moved into their new home on the Rogers' family farm. Dave enjoyed the challenges of keeping the pasture fences in good repair and the pleasure of watching wildlife. He continued his legacy of helping friends, neighbors, and his sisters-in-law.


Dave was preceded in death by his parents, his stepfather and his sister, Diane.
He is survived by his wife, Luci; children, Scott (Ashley), of Fairbanks, Alaska; Kelli (Dennis) Wong of Seattle; and grandchildren, Manny, Ethan, Luke, and Naomi. Also surviving are his brothers, Don (Sandy) Yeats, and George (Jody) Yeats and Glenn Andersen, sisters Judi Yeats and Marcy Carr, and many nieces and nephews.
Private family services will be held in January and a public Celebration of Life is planned for the spring of 2022.
Columbia Mortuary in Columbia Falls is caring for the family.
Recent Headlines
---