Windauer second at CMR Holiday Classic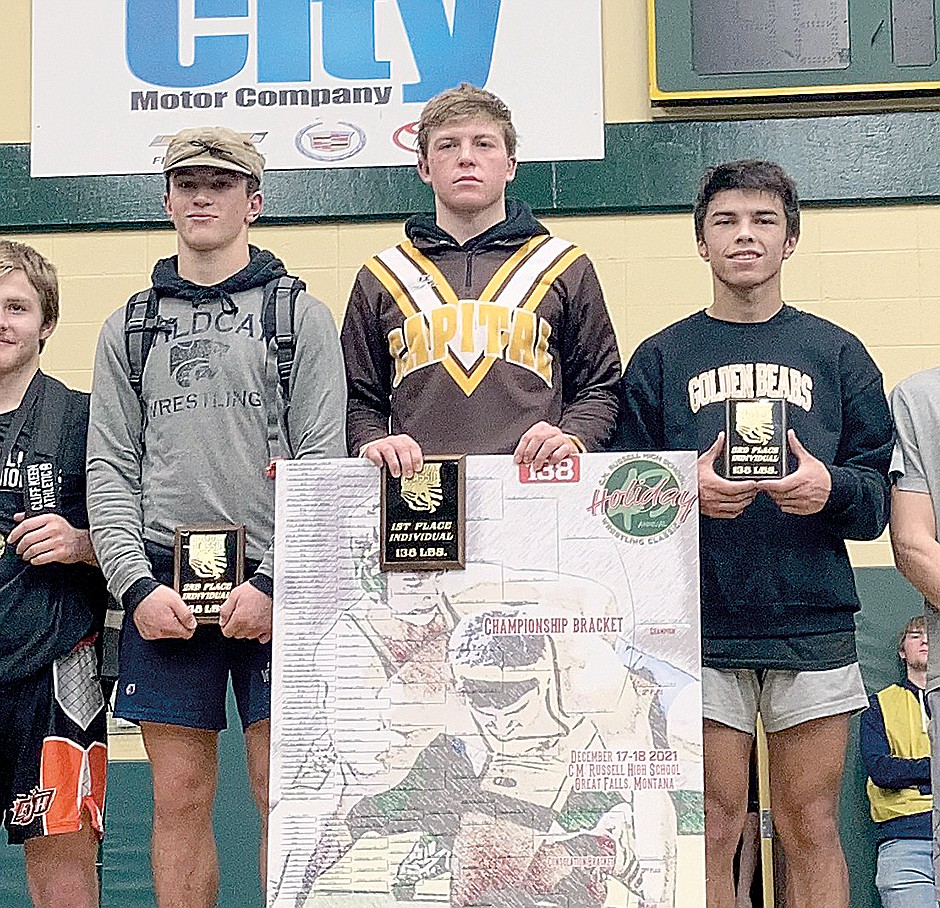 Justin Windauer, left, on the podium after taking second at the CMR Holiday Classic. (Beth Windauer photo)
|
December 22, 2021 12:35 PM
Hungry Horse News
The Columbia Falls wrestling team competed in the CMR Holiday Classic in Great Falls over the weekend.
The MatCats took 21st as a team.
Justin Windauer was the top wrestler for the Cats, taking second in the 138-pound weight class. He lost to Carson DesRosier of Helena Capital in the championship round, 6-0.
A second-place finish is impressive. There were 83 teams at the event.
Other wrestlers had good showing, including Orion Barta (132) who went 4-2 and made it deep into the consolation round.
Bryan Osborne went 5-2, and also went deep into the consolation rounds.
Brandon Role, 182, went 3-2 and Rowdy Crump, 152, went 3-2 on the weekend as well.
Recent Headlines
---