Swimmers compete at Kalispell Invitational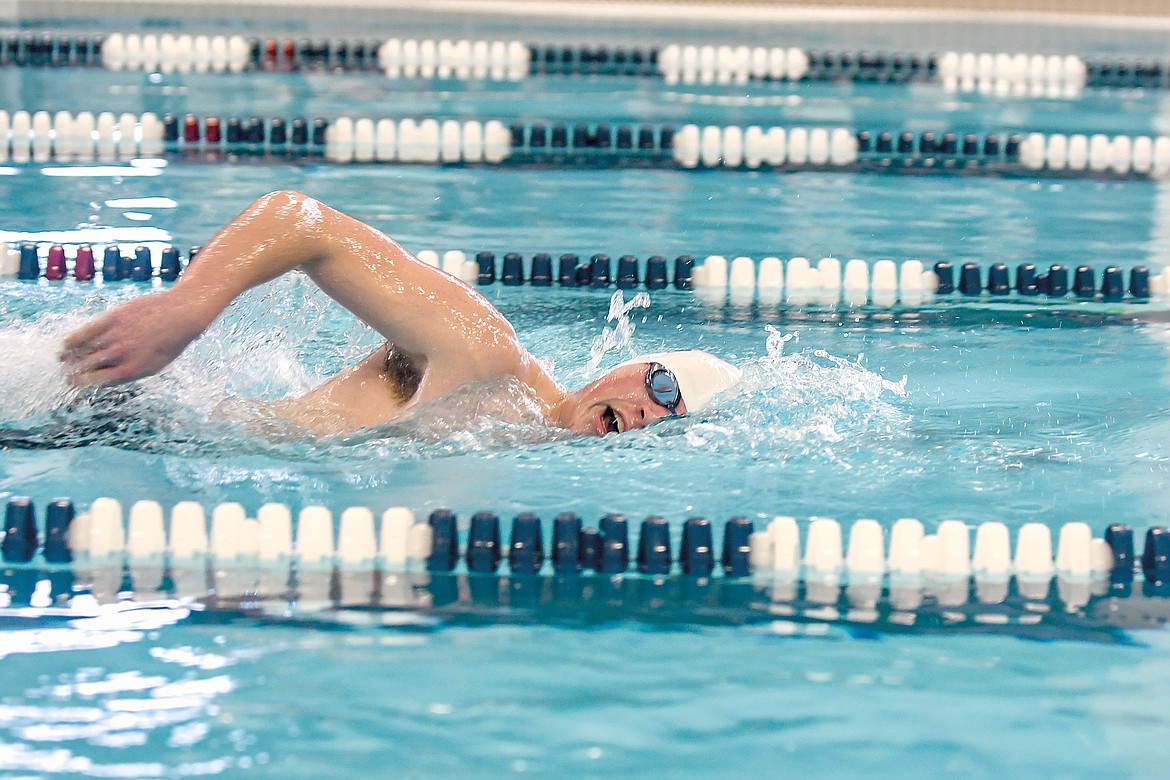 Thane Borgen takes first in his heat for the 200 yard freestyle. (JP Edge photo)
|
December 15, 2021 7:25 AM
Hungry Horse News
The Columbia Falls boys and girls swim teams both took third at the Kalispell Invitational on Saturday.
AA Glacier High School won both titles.
Eloise McKeon was fourth in the 500 freestyle for the girls with a time of 6:39.28.
Emma Stoddard took fourth in 100 butterfly with a 1:33.38. The girls 200 freestyle relay was fourth as well, with a 1:57.68 and fourth in the 200 medley relay with a 2:15.13.
The boys took fourth in the 400 free relay with a 3:33.31.
Conner Keith took second in the 100 breaststroke with a 1:15.30. Connor Cheff, was fourth in the 200 backstroke with a 1:05.51 and second in the 100 butterfly with a 1:01.56. The boys took second in the 200 relay with a 1:39.9.
In the 200 free, Thane Borgen was third with a 2:24.92 and Jonathan Blankenship was fourth with a 2:40.07.
Recent Headlines
---