MatCats go 3-2 at Mining City Duals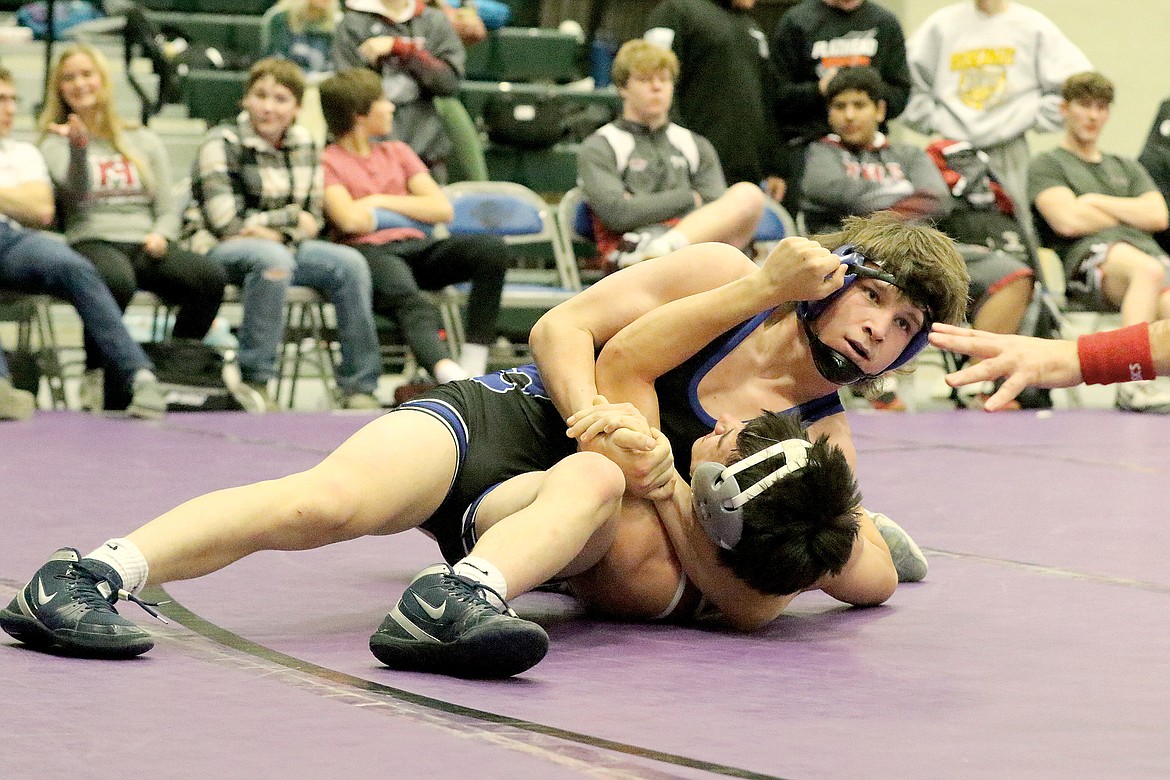 Orion Barta wrestles in the Mining City Duals last week. (Bob Windauer photo)
by
JPP Edge
|
December 15, 2021 7:20 AM
Boys wrestling saw great performances from Justin Windauer (5-0), Rowdy Crump (4-1), Jaxon Sterling (3-2), Logan Riley (3-2) and Winslow Peter (3-2) at the Mining City Duals in Butte last weekend. The MatCats went 3-2 in duals.
The Wildcats lost their first two duals against AA Billings West, 50-21 and Glacier, 47-21, but they still had strong performances and wins from Windauer and Crump.
The rest of the tournament was in favor for the Wildcats. In the third match, they beat Lewistown, 48-30 with wins from Trey Torpen, Jayden Hoerner, Josh Price, Tyler Gilfry, Blake Hoerner Sterling, Peter, and Windauer.
Against Gallatin in the fourth match, Columbia Falls came out on top, 51-21, with wins from Brandon Role, Dylan Delorme, Logan Riley, Blake Hoerner, Orion Barta, Sterling, Peter, Windauer and Crump.
In their final dual, the MatCats dropped Helena, 60-18.
This week, the team will travel to Browning on Thursday and the Great Falls Holiday Classic on Saturday.
Recent Headlines
---