Girls cross country has title hopes, again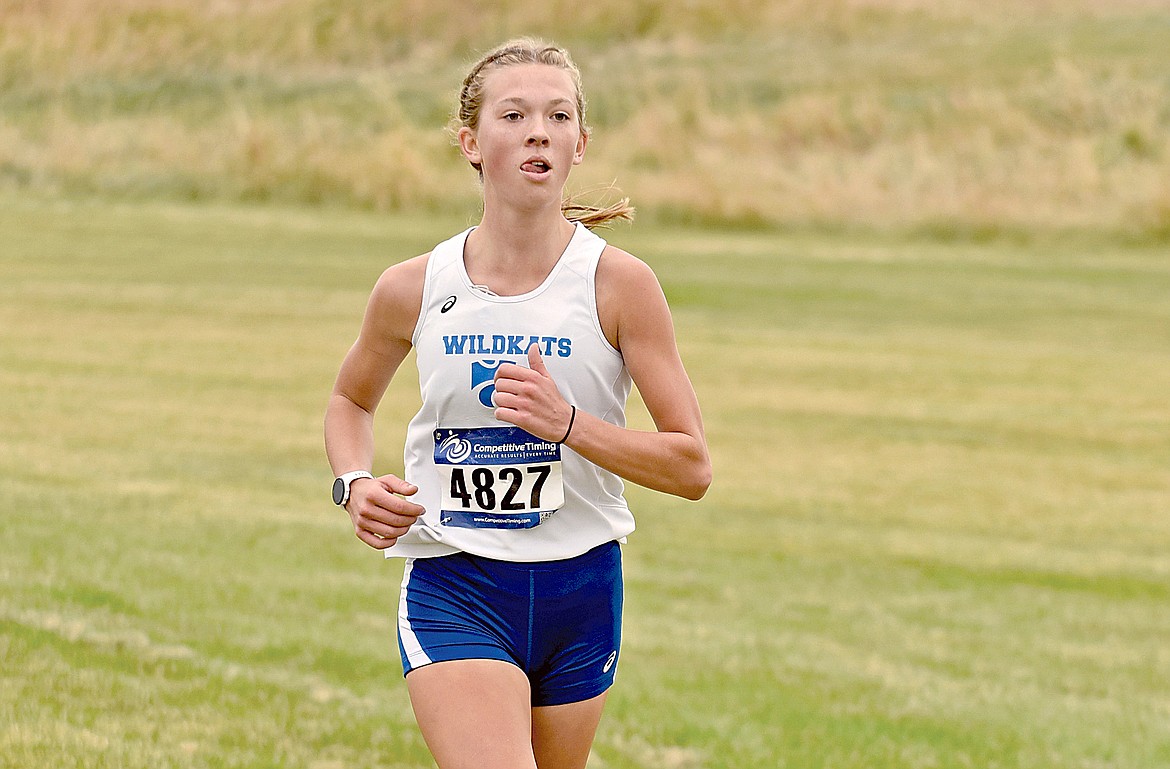 Hannah Sempf runs the Rebecca Farm course last season.
by
CHRIS PETERSON
Editor
|
August 25, 2021 9:30 AM
The Columbia Falls cross country teams should be solid again this year, particularly the girls squad, which took second last year at the state meet.
On the girls side, they return runners Siri Erickson, Allie Sempf, sister Hannah Sempf, Courtney Hoerner, Julia Martin to name a few.
Hannah Sempf was third at state last year. Erickson was 20th.
They lost five lady runners to graduation, but sixth year head coach Jim Peacock has high hopes for the squad.
"I think we're better this year," he said.
He said his top runners put in amazing summers of training and the work is paying off. They're in great shape and ready to roll at the season opener this Friday in Libby.
They'll also look for good things from young runners like freshman Marissa Schaeffer and newcomer Elyse Byrd.
On the boys side, the team lost many of its key runners to graduation, and while it's a bit of a rebuilding year, by the end of the season Peacock said he hopes to have the team in the top three in the state.
Jimmy James Peterson is the squad's top returning runner. He was just shy of being all-state last year and if he can stay healthy, can run with the best of them.
Peacock also expects good things from Quinn Clark, Logan Peterson, Johnny Blankenship, Alex Branstetter and Caleb Olson.
"I think they'll be in a position to surprise people by year's end," Peacock said.
---