Ann Catherine 'Cate' Turner-Jamison, 58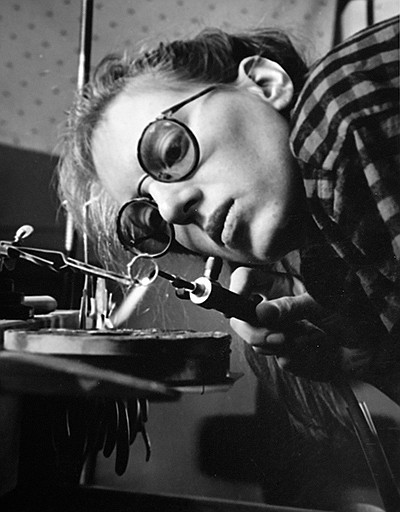 Ann Catherine Turner-Jamison
|
August 25, 2021 9:45 AM
When Ann Catherine Turner-Jamison was in elementary school, all skinny legs and long red hair, she was given one of those aptitude tests – you know, the ones intended to help the grown-ups figure out what you like and where you'll excel. It had long columns of questions, and rows of ovals to fill in from "strongly agree" to "strongly disagree."
So what she did, of course, was she ignored each and every question and instead filled in all sorts of ovals to create a mosaic picture, transforming a standardized test into non-standardized art.
And although the teacher called her mother to complain, the results of that test proved remarkably accurate – a wildly creative person for whom rules were flexible, for whom intention mattered more than protocol, and for whom absolutely everything was potential raw material for creating art and beauty.
Ann Catherine was born in the clear and crisp of a Montana October on the shores of Flathead Lake, cradled by nature's original beauty. She died 58 years later, peacefully at home and surrounded by family and love, just as the summer sun was lighting the banks of the Whitefish River on the morning of Aug. 14, 2021. She fought her intensely brief but fierce battle with cancer in the same way she lived her life – with a quiet dignity, and absolutely on her own terms.
Some of you knew her as A.C., others knew her as Cate, but everyone knew her as a creative and fearless iconoclast who walked her own beautiful trail and left a path few could follow. Cate was an artist and an inventor, a designer and a builder, a writer, a reader, a teacher. She was an avid but scrupulous picker of huckleberries and morels and wildflowers and, especially, of fine friends.
Cate didn't see things for what they were, but rather for what they could be – she saw potential in all the old parts and then she put them together, renovating and rehabilitating and repurposing, to create the new and the beautiful. Sun-worn barnwood became a riverside home; old gold tooth fillings became wedding rings; smoke-stained canvases became new scenes. Her art – in metals and oils and watercolors and stone and wood -- was consistently constructive, never reductive, always finely detailed and yet explicit about the big picture.
Cate was a lover of dogs, a builder of homes, a grower of gardens, a singer of songs and a player of many instruments. She was the first in for a cold-water swim in a high-mountain lake. She was imagination made manifest. She was a tireless champion of underdogs, a collector of misfits, a hoarder of useful tools and of finely wrought words. Mother, wife, friend, hiker, skier, paddler. The wonder of the world simply never wore off for Cate. She loved wild places, hated clear cuts, called things by their name and never, ever, equivocated or prevaricated. She was a steady north star, constant and secure in her self, refusing to bend to expediency. Cate took genuine delight in the achievements of others as if they were her own, and she also would tell you without hesitation when you were doing it wrong.
Cate understood how things worked, including old trucks and wild nature and all flavors of people. She could wield an oxy-acetylene torch or a pool cue or a paintbrush or a quick and clever phrase with equal expertise. When the tool at hand didn't work for the job, Cate would build a new tool. She was a truly free woman, and there aren't many of those left in the world. She was tireless, always with a project at hand, always working, always building for herself but most especially for her family.
Cate was born in Polson and though she traveled the world widely and lived many places in her life, she chose the remote corners of Northwest Montana as her home range -- Jocko Canyon, the North Fork of the Flathead, the Yaak River Valley. She made a stop in Missoula for a degree in art, another in Boston for a master's degree in education, and eventually designed a sanctuary for her family amid a forest of tall, old trees along the Whitefish River.
Cate would never have called herself an intellectual, but she was deeply versed in poetry and politics, history and art, science and literature. Pick a topic and she had studied it, read it, explored it. And, likely as not, she had an opinion about it. Cate was as at home living out of the back of her truck as she was in an Italian pensione – as comfortable in Carhartts and a hoody as she was in an evening dress at a gallery opening. She could butcher an elk or slice through a politician's rhetoric with the same sharp precision. Cate was intensely private, quiet, understated, always dressed in the colors of the seasons, blending in and living hip-deep in the places she loved.
Cate was a thinker, a learner, a mindful and thoughtful creator who taught us to live without fear -- brilliant, respectful, resilient, and always independent. Her deep green eyes could flash with a fire that matched that long red hair, and they could soften into cool emerald pools of caring and compassion. She knew how to receive nature's subtle gifts and could find art in life at every turn, and she never stopped fighting the people who would diminish the beauty and grace of the world.
Despite everything she created and built during her life, Cate was absolute that none came close to the work of raising her daughter, Myra. In her final weeks, worn thin by cancer, Cate drove 1,000 miles to hike the desert with Myra, to clamber down sandstone canyon walls and to marvel at the powerful person her daughter has become. Her profound love of Myra was, finally, Cate's defining trait.
In addition to her beautiful Myra, Cate is survived by her husband of 33 years, Michael Jamison; her father Richard Turner; brothers Steven (Patty) Turner and David (Gwen) Turner; nieces Hilary Turner, Emily Turner and Anna Hertlein; nephews Michael Turner and Chase Turner; and countless friends scattered all across the globe. She is preceded in death by her mother Jane Turner, and brother Rick Turner.
In lieu of flowers, Cate requested that friends and family donate in her name to the North Fork Preservation Association (77 Moose Creek Rd, Polebridge, MT 59928), so that small but mighty organization may better protect Cate's precious huckleberry patches and the bears she shared them with.
---