Sandra L. McAllister, 79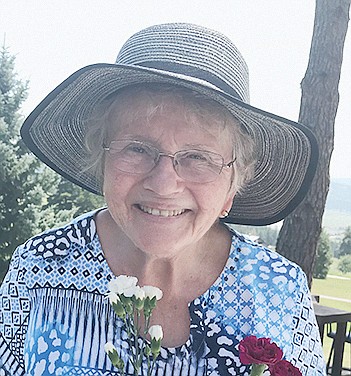 Sandra (Sandy) L. McAllister
|
August 11, 2021 1:35 PM
In the early evening of July 26, 2021, Sandra (Sandy) L. McAllister passed away quietly in her sleep with her husband Stan at her bedside. Stan and Sandy were married for 47 years and shared many adventures together starting in the Flathead Area in northwestern Montana. Once the last of the children were raised and on their own, their adventure continued in 1990 when they relocated to Puyallup, Washington. Upon their retirement they moved to McCammon, Idaho for a short while and then decided to make a permanent home in Lake Havasu City, Arizona. As Sandy's medical issues becoming more complicated, they relocated to Billings in late March 2021 to be closer to family.

She was born on July 11, 1942 as the second daughter to Francis R. (Buck) and Rueban M. (Ruby) Bucholtz in Newman, California.


Mother was a gifted person who delighted in family and company. Many a friend and neighbor received our mother's hospitality which included a cup of hot coffee or a cool drink which was always served with a smile and warm conversation. Her home was open to many raising her children and on occasion a niece and nephew. She lived life abundantly and like a true farm and ranch person there was no end to her ambition, energy, and enthusiasm. As a young girl she was a good hand helping her mother with farmhouse chores and then spending many hours on horseback helping her father with his cattle. She developed a deep love of animals that included numerous dogs, cats, and horses over the course of her life. She spent over 40 years working as registered nurse specializing in cardiac intensive care and at the end of her career she owned and operated three assisted living facilities.

She is preceded in death by her parents, Buck and Ruby and both of her sisters. She is survived by her husband Stan and her four children, Matt (Laura) Mettler, Audra Mettler, Jeff McAllister, Chris (Mack) Keltner; three grandchildren Bryant (April) Mettler, Lindsay (Levi) Mettler Vandersloot and Cassidy Keltner; as well as three great-grandchildren Lydia, Layla and Louis Vandersloot. There are many other surviving nieces and nephews in her immediate and extended family as well.
A graveside memorial service is planned for Aug. 21, 2021 at 3:30 p.m. at Conrad Cemetery (follow the signs) followed by a celebration of life at the Elks Lodge in Kalispell starting at 5 p.m.. There will be lots of food and beverages. We encourage anyone who wishes to share a favorite story or thought to do so.
---