Robert (Bob) Edward Neitzling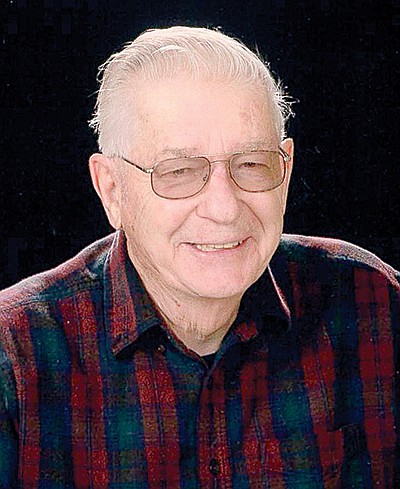 Robert (Bob) Edward Neitzling
|
August 11, 2021 12:45 PM
Robert (Bob) Edward Neitzling, 91, of Kalispell passed away peacefully at home on Aug. 5, 2021.
Bob was born on Jan. 22, 1930 to Ed and Ella Neitzling in Columbia Falls.  He graduated from Flathead High School in 1948 and went on to study Physical Education at Washington State University.  After graduating in 1952, he began his service in the United States Army at Fort Ord, California.  Once honorably discharged from the Army, Bob began his 32 year teaching career entirely in Kalispell School District 5.  While actively teaching, he continued his education and obtained a master's degree from the University of Montana.
 Bob was a dedicated teacher serving the junior high school and many of the elementary schools in Kalispell.  He also coached many sports ranging from pee wee baseball up through basketball in the early days of Flathead Valley Community College.  During his long career he received many awards.
 He met Maureen Riley, the love of his life, and they wed at St. Matthew's Catholic Church in Kalispell in 1953.  They started their family with daughter, Angela in 1954, followed by Colleen in 1955, Kevin in 1956, Annette in 1958, Amy in 1961 and Joseph in 1970. 
 After retiring in 1987, Bob loved to work outdoors tending his property and Christmas tree farm, golfing and playing softball well into his 80s.  He played a key part in organizing the Men's Senior Softball League in Kalispell.
 He and Maureen were active advocates for and instrumental  in helping establish Flathead Industries and Special Olympics in the Valley for developmentally disabled individuals. They were also devoted parishioners of Risen Christ Catholic Church since its inception.
Bob had a passion for baseball.  Two highlights of his life were attending Fantasy Baseball Camp in Florida  and a trip to Cooperstown, New York, location of baseball's Hall of Fame, where his experience included getting to play on the famed Doubleday Field.
Above all, family was the most important thing to him.  Bob is predeceased by his parents, infant sister and a great-grandson. He is survived by his wife of 68 years, Maureen; his children Angela (Ron) Blodgett, Colleen (Sam) Sims, Kevin (Ronda) Neitzling, Annette (Kip) Peterson, Amy Neitzling, Joseph Neitzling; and his nine grandchildren, 18 great-grandchildren and two great-great grandchildren.
Funeral Mass will be held at Risen Christ Catholic Church on Thursday, Aug. 12 at 11 a.m. followed immediately by a reception in the church's social hall.  Private graveside services will follow.
In lieu of flowers, the family suggests donations be made to Flathead Industries. Friends are encouraged to visit our website at www.buffalohillfh.com to leave notes of condolences for the family. Buffalo Hill Funeral Home and Crematory caring for the family.
Recent Headlines
---