Angeline Regina Allen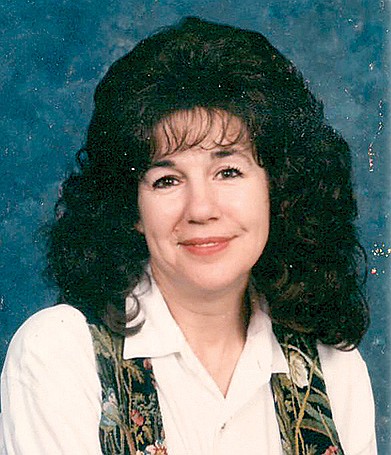 |
August 11, 2021 12:55 PM
Angeline Regina Allen, a longtime resident of Montana, passed away on July 24, 2021, in Colville, Washington.
Angeline was born on Nov. 1, 1941, to Mike and Elizabeth (Houlk) Hoerner in Columbia Falls. Angeline grew up in the Columbia Falls area where she met the love of her life Gary Allen dancing. They exchanged vows on Dec. 26, 1964, and fell in love with each other every day after in a new way. Angie and Gary started their family with a son, Frank, in 1965 and, shortly after, followed two girls, Tammy and Tina. When Gary retired from Hanford in 1994 they could not wait to go back to the mountains of Montana. You could always find the family at a campsite or outdoors somewhere just enjoying the nature.
Angie's favorite memories were when the three grandsons were little and she got to keep them for a couple weeks in the summer. They would go out and pick berries all day. Family reunions at campgrounds were always a family favorite. Gary and Angie loved to go on hikes to find huckleberries.
Angie was preceded in death by her loving husband Gary, and son Frank Allen, and parents.
She is survived by her sisters, Judy Moan of Puyallup, Washington, and Francis Whartenby of Missoula; daughters, Tammy Clark (Mike), and Tina Evans (Daryl), grandchildren, Shane Clark, Matthew Evans, and Mark Evans; seven great-grandchildren, with two on the way; numerous nieces and nephews, as well as a host of extended family.
At this time no services are being held for Mrs. Angeline Regina Allen. Please visit the online memorial and sign her guestbook at www.danekasfuneralchapel.com. Danekas Funeral Chapel has been entrusted with her care.
---