Yesterdays: Three wolves were transplanted from Dixon to the Ole Creek drainage in Glacier National Park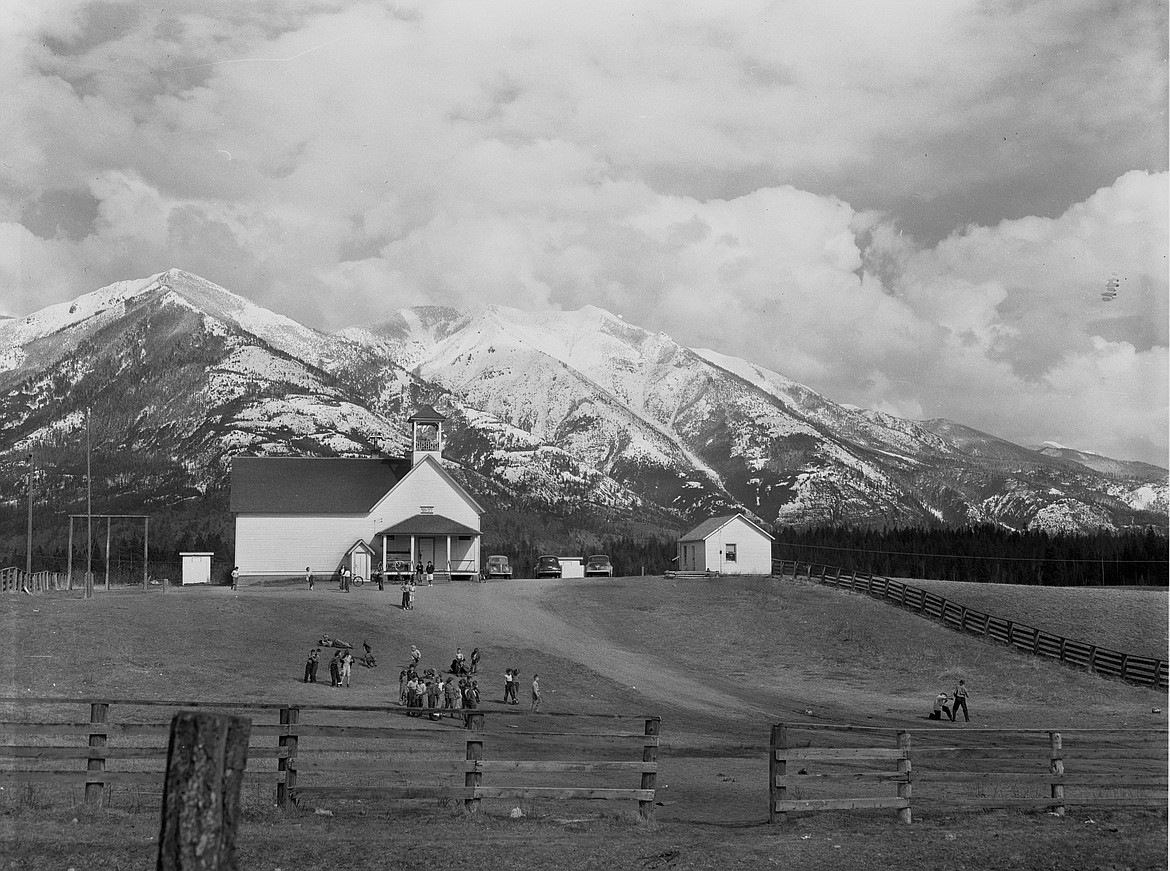 Deer Park School, 1948. (Mel Ruder photo)
70 years ago
April 20, 1951
Farmers were at work in the fields. April was the driest month in the valley and farmer's were planting crops. Farmer Jesse Sparks near Deer Park was working a field that he expected to plant oats or barley in. The year before it had yielded about 53 bushels an acre. Today yields are higher, about 65 bushels per acre for oats and 77.5 bushels per acre for barley, according to Department of Agriculture figures in 2020 for the entire U.S.
60 years ago
April 21, 1961
The Forest Service had plans to plant 405,000 seedlings on the Flathead National Forest. The area getting the most trees was 92,000 spruce and fir in the Whale Creek drainage up the North Fork.
50 years ago
April 23, 1971
The Forest Service announced changes to the way it was doing logging up the North Fork. In Big Creek, a 19.1 million board feet sale covering about 1,727 acres was to be let soon. Only 33 acres of it was a clearcut, the newspaper reported.
40 years ago
April 23, 1981
The Nucleus Avenue project was underway, with about four blocks from Railroad Street south under construction. The road wasn't the only thing under construction — new water and storm drains were installed as well.
30 years ago
April 18, 1991
Three wolves were transplanted from Dixon to the Ole Creek drainage in Glacier National Park. The three wolves had stayed together so far and biologists were hopeful that would be the case for the long term.
20 years ago
April 19, 2001
Four kids from the junior high were expelled for selling "Yellow Jackets" an over-the-counter upper pill to other students. The pills were legal, but one had to be over 18 to buy them. They were proving popular with youths.
10 years ago
April 20, 2011
Montana Sens. Jon Tester and Max Baucus put a rider on a federal budget bill that delisted the gray wolf in Montana, Idaho and Wyoming. The bill passed and was later signed by the President Obama. All of the men were Democrats.
---